Firms urged to carefully study market, partners when exporting to Israel
Thứ Hai, 07/08/2023, 23:57
The Vietnam - Israel Free Trade Agreement (VIFTA), which was signed last month, has opened up new opportunities for Vietnamese goods to enter an important market in the Middle East.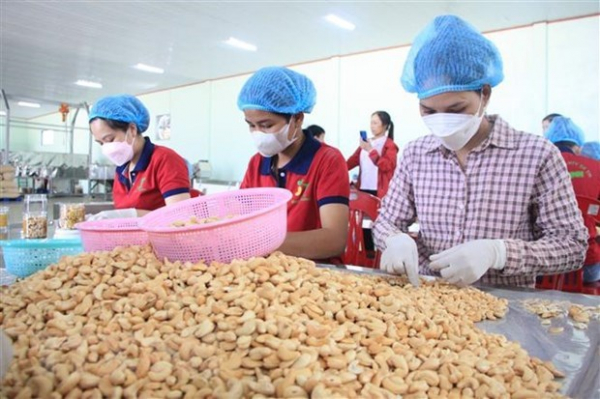 The Vietnam - Israel Free Trade Agreement (VIFTA), which was signed last month, has opened up new opportunities for Vietnamese goods to enter an important market in the Middle East.
However, in the context of international trade with many potential risks of fraud, businesses need to be fully equipped with the necessary information and skills to be able to optimise business efficiency and take advantage of the agreement, Vietnamese Trade Counselor in Israel Le Thai Hoa has said.

Hoa said that in general, Israeli enterprises do business dynamically, quickly adapt to market fluctuations, and transact quickly. They always actively look for partners and customers through many different channels. They have diverse demands and stable purchasing power, and high solvency.
Israeli businesses are willing to deposit or pay in advance, prefer to meeting directly with their partners and see goods at the factory. They often approach separate supply partners. They want to buy directly from manufacturers, not through intermediaries.
Hoa emphasised that Vietnamese businesses when transacting and doing business with partners in the Israeli market need to carefully study the markets and partners. In some cases, it is necessary to verify the legal status of the partners, especially new ones.

He said businesses also need to master foreign trade techniques, customs and practices in international trade; and sign contracts with strict content on payment terms, goods quality standards, packaging, delivery deadlines, and dispute resolution.
Hoa suggested that for export activities to Israel to achieve high efficiency, businesses also need to focus on offering processed products with high added value, competitive prices and appropriate quality.
He noted that Israel is a market with typical specific characteristics relating to people and religion. Jewish businesses often require exporters to have Kosher certification, while Arab businesses require exporters to have Halal certification for certain types of goods, especially food.

In addition, businesses also need to regularly follow developments on the political and security situation in Israel, because this is a sensitive area for conflicts and instability affecting the entire region.
Hoa said to promote the implementation of VIFTA, in the coming time, the Vietnam Trade Office in Israel plans to organise activities which provide relevant parties with information about the agreement and promote connections between the business communities of the two countries.

Currently, Israel is the 5th largest trading partner and the 3rd largest export market of Vietnam in the Middle East, after the UAE and Turkey. The structure of import and export goods between Vietnam and Israel is complementary. The goods that Israel needs to import are also export products with the strength of Vietnam and vice versa. Every year, about 70 Vietnamese items are exported to Israel.

Meanwhile, Israeli businesses are increasingly interested in the Vietnamese market and partners, considering Vietnam as one of the important stable suppliers in Asia, especially for mobile phones, agricultural products, seafood, processed foods, beverages, household goods, and electric machinery, and electronic products.

In addition, according to the negotiation content in VIFTA, some agricultural products such as eggs, meat, potatoes, carrots, cauliflower, mushroom, honey, and tuna are granted tariff quotas by Israel with an in-quota tax rate of 0%. Many fashion items, processed footwear and finished products will be exempt from tariffs as soon as the agreement comes into effect.
According to Hoa, in recent years, Israel often faces a shortage of dairy products of all kinds, due to high demand of consumers  and insufficient domestic production.
Therefore, the Israeli Government must continuously adjust trade policies on imports for this item, applying mainly the abolition of import duties and tariff quotas for dairy products to increase supply. That is an opportunity for Vietnamese businesses to boost dairy exports to Israel in the near future, he said.