Fresh foreign investment hits record high in 10 months
Thứ Năm, 02/11/2023, 15:46
PSNews - Report of the Foreign Investment Agency (FIA) under the Ministry of Planning and Investment showed that, as of October 20, registered Foreign Direct Investment (FDI) in Vietnam hit more than 25.7 billion USD, up 14.7% from the same period last year.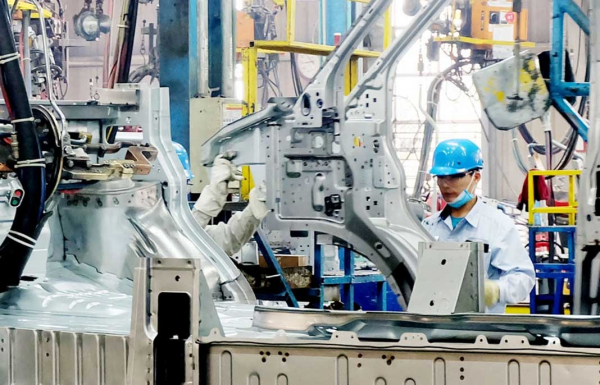 In particular, up to 2,608 newly foreign-invested projects were licensed in 10 months, surging 66% compared to the same period last year. It marked a record high as it reached over US$15.29 billion, up 54% year-on-year. Meanwhile, over $5.33 billion was added to 1,051 existing projects.
Meanwhile, foreign investors spent over 5.13 billion USD on contributing capital to and purchasing shares of domestic companies via 2,836 transactions, respectively rising 35.4% and dropping 5.4%.
During the period, about 18 billion USD was disbursed for FDI projects, up 2.4% year on year, according to FIA. 
Of the 55 provinces and cities recording FDI inflows, Quang Ninh attracted the most capital with nearly 3.09 billion USD, accounting for nearly 12% and increasing 41.3% from a year earlier. Hai Phong city stood second with over 2.8 billion USD, accounting for 10.9% and surging 2.14-fold, followed by Hanoi, Ho Chi Minh City, and Bac Giang province.
During the 10 months, 108 countries and territories poured money into Vietnam. Singapore topped the list with nearly 4.65 billion USD, making up over 18% of the total and declining 13%. It was followed by the Republic of Korea (RoK) with nearly 3.93 billion USD (making up 15.2% and rising 0.5%), and Hong Kong (China) with nearly 3.54 billion USD (making up over 13.7% and rising almost 2.6-fold).