Garment exports fall on low global demand
Thứ Tư, 23/08/2023, 09:30
 Vietnamese garment and textile exports dropped by 15.9% to US$22.5 billion in the opening seven months of the year, the Vietnam National Textile and Garment Group (Vinatex) reported in its latest report.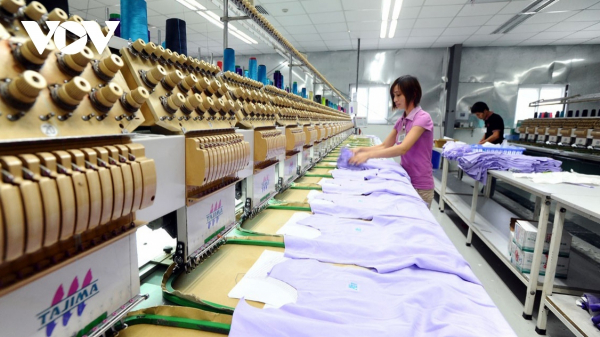 The seven-month period saw garment exports to the United States, the European Union, China, and Korean markets fall 24%, 10%, 10%, and 7.7%, respectively, compared to last year's corresponding period.
In July alone, the export turnover dropped by 9.4% to US$3.81 billion compared to the same period last year, but increased by 6.2% month on month.
The country's garment exports to the US, the EU, and Korean markets continued to decline by 17%, 10%, and 9.58% respectively, compared to figures recorded in July 2022.
Most notably, exports to the Japanese market still maintained growth with export turnover reaching US$428 million, up 4% year on year.
Furthermore, Vietnam exported garment and textile products worth US$360 million to China, up 35% year on year, of which yarn exports reached US$219 million, up 67%.
With regard to the garment export prospects, Vuong Duc Anh, chief of Office of Vinatex's Board of Directors, said the global low demand may extend to next year due to external factors such as exchange rate fluctuations.
Experts of the Vietnam Textile and Apparel Association (VITAS) pointed out that the global demand for garments and textiles is likely to decrease by between 8% and 10% this year, posing a great challenge to the Vietnamese textile and garment industry in the coming months into the beginning of next year.
Vietnam's garment export earnings are projected to slump between 9% and 10% this year compared to 2022 to around US$40 billion.
However, there are positive signs for the industry in the coming months as the number of partners from Europe, Northeast Asia, and Southeast Asia rapidly gain greater insights into garment products compared to the previous months.
Therefore, the export volume of garments is expected to edge up in the second half of the year against the previous months of this year, according to industry insiders.