Pangasius exports to Germany witness double-digit growth
Thứ Năm, 13/07/2023, 10:26
Vietnamese Tra fish (pangasius) exports to Germany between January and June 15 surged by 53% to reach more than US$17million against the same period from last year, duly accounting for 2.1% of the nation's pangasius export value to foreign markets, according to figures given by the Vietnam Association of Seafood Exporters and Producers (VASEP).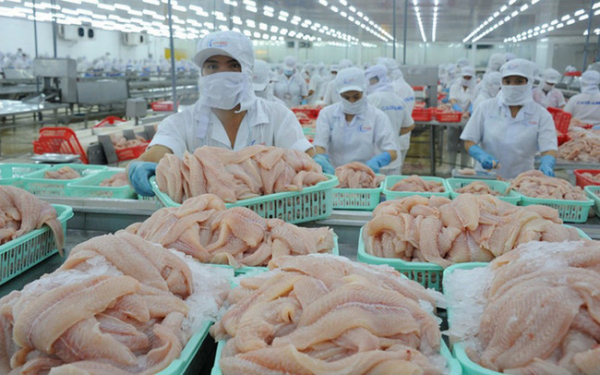 Most notably, the country's pangasius exports to Germany in the first half of June continued to record positive growth, while exports to major markets dropped by between 3% and 61%.
Germany represents one of Vietnamese pangasius's few importers, which maintained a positive double-digit growth the initial months of the year.
Last year saw Germany ranked among the top two importers of Vietnamese pangasius in the EU, behind the Netherlands, accounting for 14% of the market share in the EU with import turnover reaching nearly US$30 million, up 169% compared to 2021.
At present, Germany's seafood consumption has been impacted by inflation and the Russia-Ukraine conflict, with German consumers shifting to increase their consumption of frozen seafood fresh and chilled seafood to save costs.
With the inflation rate and inventories in Germany gradually decreasing, Vietnamese pangasius is projected to continue maintaining robust growth in this market ahead in the final months of the year.