RCEP creates higher export opportunities for local businesses
Thứ Tư, 10/11/2021, 16:44
The enforcement of the Regional Comprehensive Economic Partnership (RCEP) on January 1, 2022, is anticipated to offer a wealth of fresh opportunities to businesses to penetrate a large market of 2.3 billion consumers and US$26.2 billion in global output, according to insiders.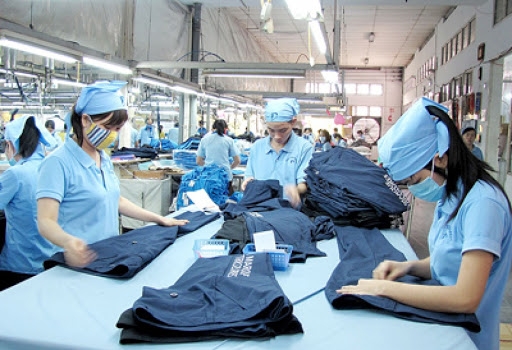 Nguyen Anh Duong, director of the Central Institute for Economic Management (CIEM)'s Department for General Economic Issues and Integration Studies, says thanks to preferential tariffs, the enforcement of the RCEP will exert a positive impact on Vietnamese export growth and contribute to connecting regional production chains.
The trade deal is expected to promote ASEAN's central role in regional initiatives, helping Vietnamese enterprises expand into new markets and become deeper involved in both regional and global supply chains, whilst further attracting foreign investment, stresses Duong.
Sharing this same view, Nguyen Thi Quynh Nga, deputy director of the Multilateral Trade Policy Department of the Ministry of Industry and Trade (MoIT), points out that joining the RCEP will open up opportunities for both import and export activities, along with the development of new value chains and the diversification of supply sources.
The establishment of the world's largest free trade area under the RCEP will serve to create a long-term stable export market for Vietnam, contributing to the implementation of the country's policy of building an export-oriented economy amid recent supply chain disruptions, Nga further elaborates.
According to experts, the rules of origin set out under the RCEP are expected to help several industries take the full advantage of tax incentives, particularly as its standards are not as high as those of new-generation free trade agreements (FTAs) such as ​​the Comprehensive and Progressive Agreement for Trans-Pacific Partnership (CPTPP) and the EU-Vietnam Free Trade Agreement (EVFTA), both of which Vietnam have already signed.
Furthermore, the RCEP will contribute to simplifying customs procedures, duly facilitating greater trade activities, and reducing transaction costs for businesses.
Experts say through the harmonisation of the rules of origin under the trade pact, Vietnamese goods will be able to find it easier to meet requirements for enjoying preferential tariffs, particularly as input materials mainly come from RCEP member countries, especially in major markets such as Japan, Australia, and the Republic of Korea.
Nguyen Thi Thu Trang, director of the Center for WTO and Integration under the Vietnam Chamber of Commerce and Industry, says the RCEP will bring together all of the nation's largest supply sources of imported goods, accounting for 70% of total import turnover, while simultaneously gathering together leading Vietnamese FDI partners such as the RoK, Japan, and China.
The RCEP, signed last November, is a proposed free trade agreement between the 10 member states of ASEAN and its six dialogue partners, namely China, Japan, the Republic of Korea, India, Australia, and New Zealand. 
This will represent the world's largest trade liberalisation FTA globally in terms of population size compared to other FTAs, making up roughly 30% of global gross domestic product (GDP).