Vietnam becomes largest ASEAN trading partner of Cambodia: media
Chủ Nhật, 09/07/2023, 23:36
 Vietnam became the largest trading partner of Cambodia among members of the Association of Southeast Asian Nations (ASEAN) in the first five months of 2023 as bilateral trade made up nearly 50% of the total between Cambodia and ASEAN members during the period.
During the five months, trade between the two countries topped 2.8 billion USD, rising nearly 3% from a year earlier. Cambodia exported about 1.3 billion USD worth of goods to and imported commodities totalling over 1.5 billion USD from Vietnam, said the Cambodian Ministry of Commerce as cited by sbm.news.

With such positive trade growth, Vietnam was not only the biggest in ASEAN but also ranked third among all trading partners of Cambodia, after China and the US, during the period.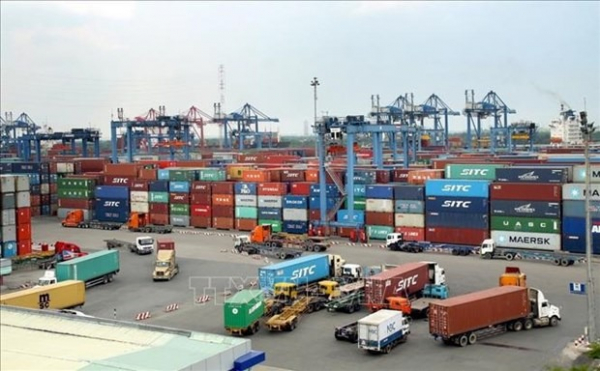 The growth in Cambodia's exports to Vietnam was mainly driven by the higher shipments of farm produce thanks to increased harvests. Its main exports include rice, rubber, cashew nut, cassava, corn, banana, mango, tobacco, and natural resources.

Meanwhile, the main imports from Vietnam include construction materials, machinery, fuels, electrical and electronic devices, fertiliser, seasonings, vegetables, and fruits, the Cambodian newswire reported.

Trade turnover between the two countries has risen continually in recent years, by an annual average of 18.5% during 2010 - 2015 and over 21% during 2015 - 2020.

Amid the COVID-19 pandemic, Vietnam was also one of the top three trading partners of Cambodia, with bilateral trade surging over 79% from 2020 to 9.54 billion USD in 2021. In 2022, the figure stood at 10.57 billion USD, up nearly 11% from the previous year, data of the Cambodian Commerce Ministry showed.