Vietnam enjoys positive trade growth with CPTPP markets
15:04 20/09/2021
Vietnam has benefitted from implementing the Comprehensive and Progressive Agreement for Trans-Pacific Partnership (CPTPP) as two-way trade between it and other CPTPP markets rose 23.36% to US$52 billion during the seven-month period, according to the Ministry of Industry and Trade (MoIT).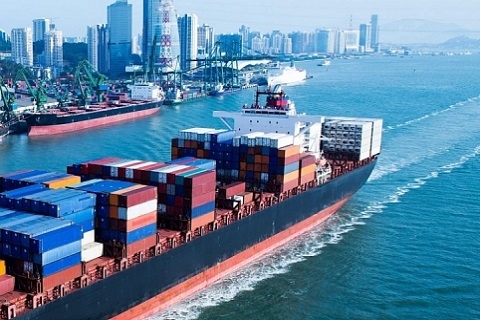 The value accounted for 13.86% of Vietnam's total foreign trade turnover in the reviewed period, said the MoIT.
In July, trade exchanges between Vietnam and its CPTPP markets increased 22.16% year on year to US$7.9 billion.
July alone saw strong export growth recorded in a number of key export items, including machinery and equipment, spare parts, and phones and components.
However, several export items, such as textiles and garments, computers and components, and footwear experienced a downward trajectory to the market.
Exports to Japan, Singapore, Canada, and Malaysia in July endured a decline, while exports to Chile, Peru, and Australia increased significantly compared to June.
Meanwhile, almost all Vietnamese imports from the CPTPP markets witnessed an upward trend during the reviewed period, with the exception of coal, glass and glass products, pharmaceuticals, and paper products.
Notably, among key import items, the import of machinery and equipment increased slightly at 1.82%.
Overall, Vietnam posted a trade surplus of US$86.28 million with the CPTPP markets in the seven-month period, a decline of 75.94% against the same period from last year.
The CPTPP is a free trade agreement between 11 countries around the Pacific Rim, comprising Australia, Brunei, Canada, Chile, Japan, Malaysia, Mexico, New Zealand, Peru, Singapore and Vietnam.
The trade agreement was signed by ministers of the 11 CPTPP countries in San Diago, Chile, in March 2018.