Vietnam exports first batch of pomelos to US
Thứ Ba, 29/11/2022, 21:38
Pomelo on November 28 became the seventh Vietnamese fruit to be officially exported to the US with the first 100 tons being transported from the southern province of Ben Tre.
Vietnam's first batch of pomelos was exported to the US from southern province of Ben Tre on November 18, at a ceremony organised by the Ministry of Agriculture and Rural Development and the provincial People's Committee.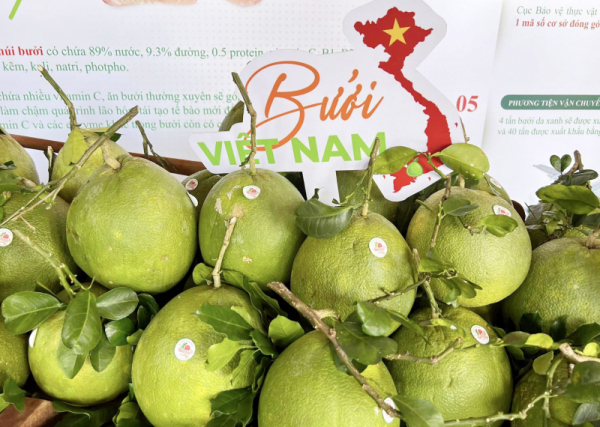 After nearly six years of negotiations, the US market is unlocked to Vietnam's fresh pomelos. Ben Tre is the first locality to export this fruit to the US.
Deputy chairman of the Ben Tre Province's People's Committee Nguyen Van Canh, said pomelos exported to the US market need to go through a very arduous process of cultivation and preservation.
The US has a large consumption demand for fruit, up to 12 million tons per year. The country's domestic fresh fruit production can only meet 70% of the demand, the remaining 30% (equivalent to about 3.6 million tons) must be imported.
Meanwhile, Vietnam has 105,400 hectares planted with pomelos, with an output of nearly 905,000 tons; with diverse pomelo varieties, typical for each region.
Particularly, the Mekong Delta has about 32 thousand hectares with an output of about 369,000 tons. Of the total area, Ben Tre accounts for about 10,000ha with an annual productivity of more than 200,000 tonnes.
Ben Tre has so far been granted 25 planting area codes to export green-skin pomelo to the US and the EU. The 11 codes serving the US market span more than 156ha and produce over 3,100 tonnes on an annual basis.