Vietnam officially exports bananas to China
Thứ Sáu, 04/11/2022, 23:15
PSNews - Recently, Minister of Agriculture and Rural Development Le Minh Hoan announced that, the Protocol signed by the Vietnamese Ministry of Agriculture and Rural Development (MARD) and the General Administration of Customs China (GACC) would open significant opportunities for Vietnamese banana to expand exports to China.
Accordingly, the Protocol on phytosanitary procedures for Vietnamese fresh bananas exported to China was one of the 13 agreements inked by the two sides during Party General Secretary Nguyen Phu Trong's visit to China from October 30 to November 1.
The protocol consists of eight articles detailing specific contents that will be in force for five years. According to the regulations, fresh bananas exported from Vietnam to China must be unripe and should be harvested within 10 to 16 weeks after flowering.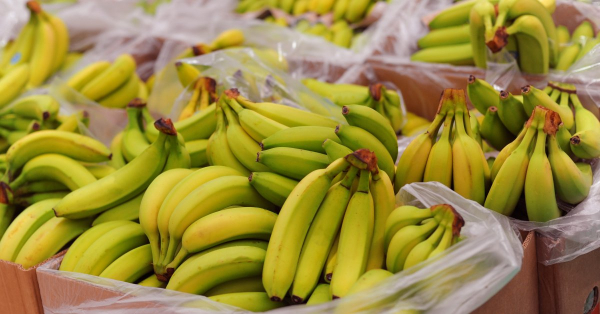 Hoan said that the protocol would benefit Vietnamese banana growers and exporters by ensuring the official export of bananas at stable prices, facilitating customs clearance at border gates while improving the prestige of Vietnamese bananas.
To ship the fresh fruit to the Chinese market, producers and exporters must fully comply with regulations relating to phytosanitary, food safety, and traceability. Shipments from growing areas or packaging facilities that have not yet registered to have codes from the Ministry of Agriculture and Rural Development will not be licensed by the General Administration of Customs of China (GACC).
The growing area code is a necessary and mandatory condition in order to export fruits to China and is also one of the key factors relating to product traceability.
In the event that the Chinese side discovers infected consignments, it may refuse to import and destroy them, or apply phytosanitary treatment. Moreover, China will refuse or destroy all imported fruits containing residue of pesticides or other toxic substances which exceed their health and safety standards.
Over 430,000 tonnes of Vietnamese bananas under quarantine were shipped to China in 2020. The volume increased to 574,000 tonnes in 2021 and 591,000 tonnes in the first nine months of this year.
As of 2019, Vietnam was home to 129,550ha of bananas. Banana was one among 14 types of fruits in the fruit tree development project by the Ministry of Agriculture and Rural Development to 2025 with a vision to 2030. Nanana plantation area would be increased to around 165,000-175,000 with a total yield of 2.6-3 million tonnes per year.
At present, Vietnam boasts 11 kinds of fruits which are officially exported to China. Among these fruits, Vietnam has signed numerous Chinese protocols on phytosanitary requirements for four kinds - mangosteen, passion fruit, durian, and banana.