Vietnam promotes exports through e-commerce
Thứ Tư, 21/06/2023, 22:03
Vietnam is ranked as one of the top five fastest-growing e-commerce markets in the world with an annual growth rate of 20%. Many Vietnamese companies are ready for online export to bring Vietnamese products to the world. 
Online exports are seen as a "launchpad" that helps businesses maintain sustainable revenue and increase exports in the context of rising inflation and consumers tightening their spending, according to insiders.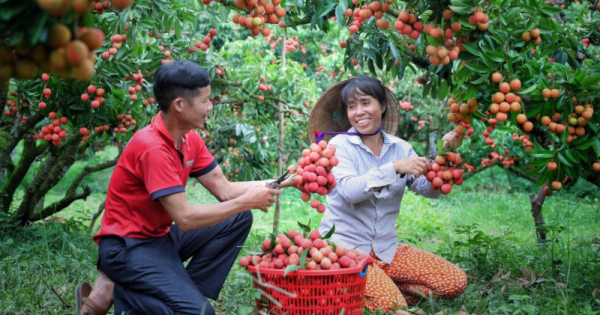 Vice Director of Proline Vitenam Production and Trading Co., Ltd Nguyen Xuan Hai Yen said online export is the most efficient and cost-effective way for small- and medium-sized enterprises (SMEs) to quickly reach customers.
Meanwhile, Roger Lou, National Director of Alibaba.com in Vietnam, said despite significant challenges and obstacles, a number of sectors of Vietnam such as agriculture and food and beverage have achieved record-breaking export figures.
The official expressed the belief that global e-commerce can help Vietnamese SMEs increase their production scale, and effectively exploit international markets towards further expanding their exports.
Amazon Global Selling's report in 2022 showed that Vietnam's retail revenue from cross-border goods reached 80 trillion VND (3.4 billion USD) in 2022, and can hit 250 trillion VND by 2026. Amazon Head of Global Selling Vietnam Gijae Seong said Vietnam boasts advantages to promote exports through online platforms.
Last year, nearly 10 million Vietnamese items were offered on this e-commerce platform, up 35% compared to the same period of 2021. In its latest survey, Access Partnership stated that Vietnam's export revenue through e-commerce platforms is likely to reach nearly 300 trillion VND by 2027 if domestic firms are supported to promote online exports.
Addressing a recent workshop, Lai Viet Anh, Vietnam e-Commerce and Digital Economy Agency under the Ministry of Industry and Trade, said with an annual retail e-commerce growth rate of over 20%, Vietnam is being classified among the countries with the sharpest e-commerce growth rate in the world.
This is a potential industry and coming in line with the Government's digital economic policy, she stressed, adding that the MoIT has been deploying programmes to support SMEs in enhancing cross-border selling skills, and exploiting features of global e-commerce platforms.
According to a report on the Vietnam E-Business Index (EBI) 2023 conducted by the Vietnam E-commerce Association (Vecom), Vietnam's e-commerce market is expected to grow by 25% by the end of 2023.
The booming e-commerce sector in 2023 and development in the subsequent years is aided by a series of growth drivers such as the wave of digital transformation, consumers' trust, technological infrastructure, and favourable mechanisms and policies issued by the Vietnamese Government, the report said.