Vietnam remains attractive among foreign investors despite COVID-19
13:34 02/08/2021
PSNews - Despite the complexity of the fourth COVID-19 wave, Vietnam is still a bright spot for foreign investors. Vietnam has increased its competitiveness and resulted in positive outcomes in foreign direct investment (FDI) attraction.
As of July 20, despite impacts from the latest waves of COVID-19 in the first 7 months of this year, the realized capital of foreign direct investment projects was estimated at USD 10.5 billion, up 3.8% over the same period last year, according to the latest data of the Ministry of Planning and Investment.
According to the Business Climate Index (BCI), a regular barometer of the business sentiment among European companies operating in Vietnam, almost 80% businesses plan to maintain or increase the amount of staff and investment, and more than half expect to maintain or increase revenue.
Thue Quist Thomasen, CEO of YouGov Vietnam, affirmed that: "Despite the short-term shock of this fourth wave, the data shows that Vietnam long-term prospects remain positive. European business leaders are predicting maintaining or increasing their staff and investment plans – even in the midst of this current outbreak – which demonstrates a continued confidence in Vietnam's trade and investment environment."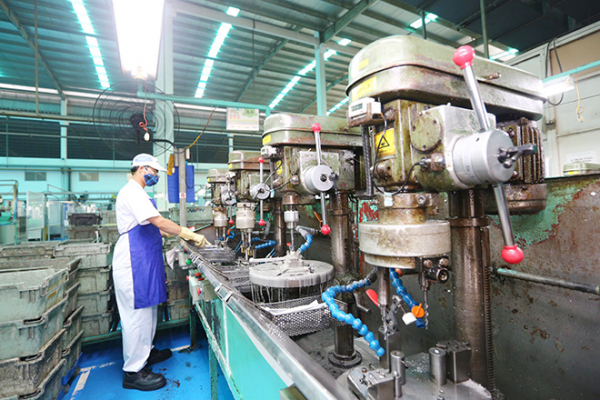 Kenneth Atkinson, a board member of the British Chamber of Commerce Vietnam (BritCham Vietnam), was quoted in a recent article published by DW as saying the recent COVID case spike will "have an effect on the next financial quarter." "But by the way the authorities are controlling the industrial areas in the north, I would expect that within three to four weeks those areas will open again but there will be a lag," said Atkinson.
Michael Chiu, Chairman of the Hong Kong Business Association in Vietnam, pointed out that maintaining positive economic growth and effectively responding to the pandemic reflects the Government's effective management, despite being hindered by limited resources.
According to the Ministry of Planning and Investment's Foreign Investment Agency (FIA), currently, 140 countries and territories have invested in Vietnam with a total of 33,463 valid foreign investment projects.
In which, South Korea ranked first with a total registered capital of USD 71.9 billion (accounting for 18.1% of total investment capital). Japan ranked second with USD 63.2 billion (or 15.9% of total investment capital). It was followed by Singapore, Taiwan, and Hong Kong.
Foreign investors have invested in 19/21 sectors in the national economic classification system, in which the processing and manufacturing sector accounted for the highest proportion.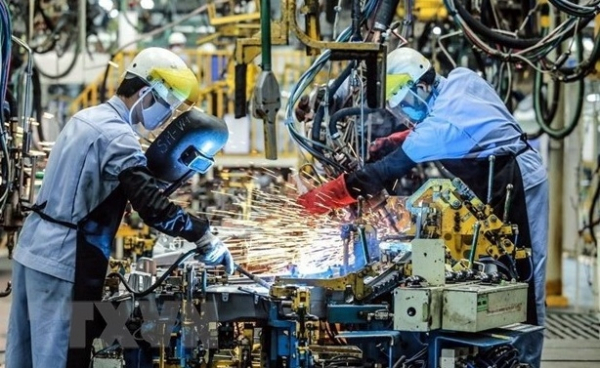 Addressing the Connections for Development Forum 2021 themed "Seizing new opportunities for localities and businesses", Minister of Foreign Affairs Bui Thanh Son expected to see Vietnam's FDI attraction policy strongly reformed in the coming time to make good use of opportunities and promote local advantages.
Currently, the FDI sector accounts for 20% of GDP, over 50% of industrial production value and about 70% of export value of the country, and generates millions of jobs. Many world-leading corporations are making long-term investments and reaping success in Vietnam.
Even when the world and Vietnamese economy were very negatively affected by the COVID-19 pandemic, FDI flows into Vietnam remained very positive, reflecting international investor confidence in Vietnam as a safe and attractive destination.
In addition, Vietnam has recently entered the top 20 countries globally in terms of foreign direct investment (FDI) attraction after recording USD 16 billion last year, as stated within the World Investment Report 2021 released by the UN Conference on Trade and Development (UNCTAD). The country secured 19th position in the overall ranking of FDI attraction last year, rising five places compared to 2019.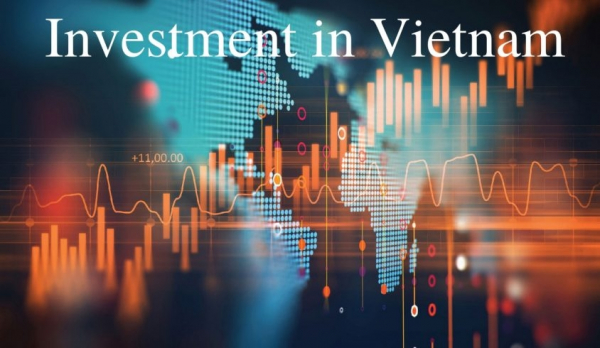 However, the BCI also shows the urgent need for Vietnam to roll out a mass vaccination program. More than half of business leaders (58%) predict that their companies would see a significant, negative impact if their staff could not be vaccinated in 2021. Meanwhile, almost half (44%) have not been approached to prepare for vaccination. 
EuroCham Chairman Alain Cany said: "The EuroCham BCI reaffirms the urgent need for Vietnam to accelerate vaccinations. Local lockdowns, social distancing, and travel restrictions are not permanent solutions and will cause significant economic harm over the long-term, as our data shows."
"There is no route out of this fourth wave without an ambitious and accelerated mass vaccination program which will enable normal life to resume. European companies are prepared to cover the cost of protecting their own staff – this will help to speed up vaccination while also reducing the financial and administrative burden on the state. But we need access to sufficient supplies", EuroCham Chairman affirmed.
In particular, EuroCham is using all the tools at our disposal to support Vietnam in procuring enough doses, and EuroCham are confident that business confidence will rebound as soon as the country can achieve mass vaccination.