Vietnam's rice export prices reach 15-year high
Chủ Nhật, 06/08/2023, 22:00
Prices of Vietnam's rice exports have reached the highest level in 15 years following export restrictions in some countries.
The price of 5% broken rice has increased to 590-600 USD per tonne, higher than the 550-575 USD per tonne of the previous week.

Vietnam's average price of exported rice in the first six months of 2023 reached 539 USD per tonne, a 10.2% increase over the same period in the previous year, according to the General Department of Vietnam Customs.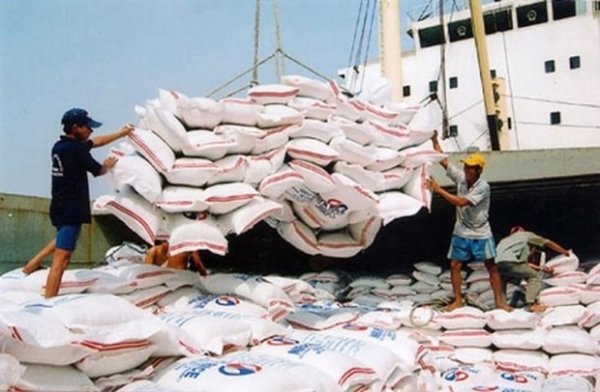 Exporters expect prices of the grain to rise further after India's move to restrict rice exports.

On July 20, India issued a ban on rice exports, aiming to ensure adequate domestic availability at reasonable prices.

Following this ban, rice prices have continued to increase sharply in other leading rice export centres in Asia.

Thailand's 5% broken rice price also rose to 627-630 USD per tonne, the highest in the last 15 years, much higher than the price of 545 USD per tonne recorded in the previous week.