Vietnam-US trade turnover significantly decreased
Thứ Tư, 10/05/2023, 07:31
PSNews - According to the Ministry of Industry and Trade, the trade turnover between Vietnam and the United States have significantly decreased during the first four months of 2023.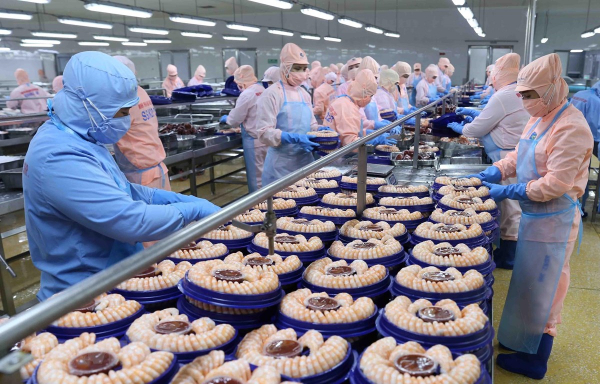 Accordingly, the country's exports to the demanding market in the reviewed period fell 21% to US$28.45 billion on-year, accounting for 26% of total export turnover while the import turnover of goods from the US also dropped 11.9% to US$4.08 billion.
The Vietnam Association of Seafood Exporters and Producers (VASEP) pointed out the rising food prices in the US have caused Vietnam's seafood exports to the market to drop by 51% in April, making the US fall to the third position in seafood import markets, after Japan and China.
In the reviewed period, the country's seafood exports to the US declined more than 57% to US$418 million against the same period last year.
According to the Vietnamese Trade Office in the United States, the two-way trade turnover is predicted to continue to exceed the US$100 billion mark this year as the inflation rate in the US continues to fall and the US Federal Reserve (Fed) begins to ease its monetary policy.
Therefore, local businesses are required to actively seek new customers and take the full advantage of every opportunity to restore exports to the most important market.
The US has always retained its position as Vietnam's major market for many years. In particular, the US became Vietnam's first export market with turnover reaching more than US$123 billion last year, up 11% on-year.