Vietnamese shrimp products hold highest market share in RoK
Thứ Năm, 11/05/2023, 16:58
East year sees the Republic of Korea (RoK) import over 100,000 tonnes of shrimp worth between US$800 million and USS$1 billion, with Vietnamese shrimp products always accounting for the highest market share at over 50%.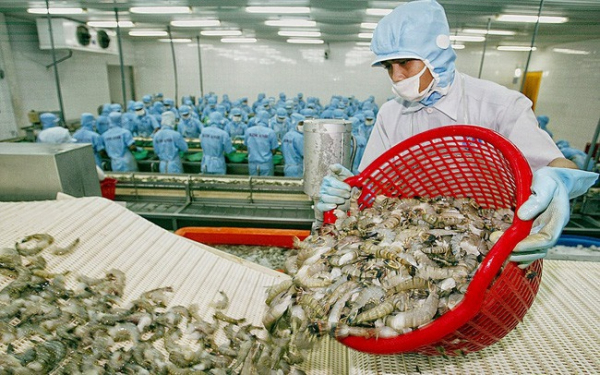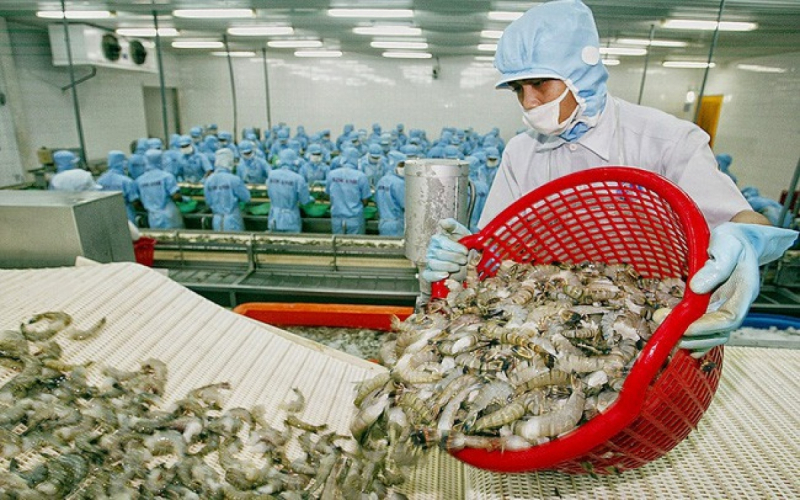 Shrimp represents a key export seafood product of the nation, with the annual export turnover of this item accounting for 40% to 45% of the total export turnover of the entire seafood industry.
Vietnamese shrimp is currently exported to 100 countries globally, with the five largest markets including Europe, the United States, Japan, China, and the RoK.
Constituting 14% of total Vietnamese shrimp exports, just behind the US, the EU, and Japan, the RoK is one of the important export markets for Vietnamese shrimp products.
During the period from 2018  to 2022, Vietnamese shrimp exports to the Korean market grew quite steadily from US$386 million in 2018 to US$468 million in 2022, up 21%.
Most notably, whiteleg shrimp products exported to the highly lucrative market have grown continuously since 2019.
In 2022, the RoK was a market boasting stable shrimp consumption demand, with the added advantage of close transportation distance and inflation not being as intense as Western countries.
Vietnamese shrimp exports to the RoK reached US$468 million last year, up 26% compared to the previous year.
According to the Vietnam Association of Seafood Exporters and Producers (VASEP), Vietnamese shrimp exports to the RoK during the initial months of this year followed a general downward trend amid the global economic downturn, rising inflation, and decreasing purchasing power.
The initial two months of the year saw Vietnamese shrimp exports to the Korean market hit just over US$46 million, a decline of 25% over the same period from last year.
Most notably, according to detailed information from local businesses, Vietnamese shrimp products imported into the RoK are being "entangled" with quota regulations, even though the Vietnam-Korea Free Trade Agreement (VKFTA) has been carried out since 2015.
Therefore, the VASEP has requested that the Vietnamese Government and competent agencies propose that the Korean side consider the abolition of quota placed on shrimp imports from Vietnam, or alternatively devise solutions related to the adjustment of the tax rate to 0% for Vietnamese shrimp in the VKFTA, the same as Peru.
In order to consolidate and improve market share for Vietnamese shrimp, the Vietnam Trade Office in the RoK also recommended that ministries, and localities move to implement trade promotion activities for shrimp products in the Korean market. This includes attending a number of prestigious seafood fairs, as well as organising a broad array of promotional activities, marketing, and tasting products processed from shrimp.
This is in addition to helping shrimp exporters research and develop new products in order to support logistics costs, along with costs for attending trade promotion activities in this potential market.