Vietnam's 10-month trade surplus hits five-year record high of US$24.6 billion
Thứ Sáu, 03/11/2023, 17:50
Vietnam maintained a positive trade balance of US$3 billion in October, raising the country's total trade surplus during January – October 2023 to more than US$24.6 billion, the highest in five years.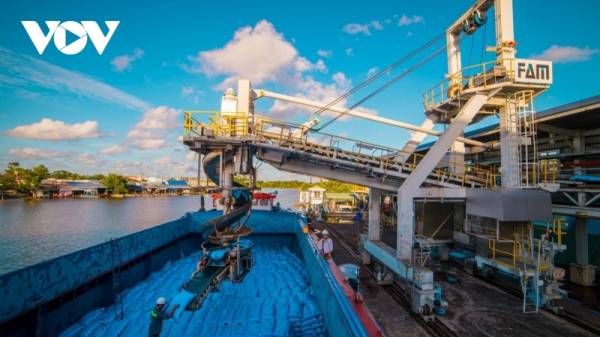 The 10-month trade surplus increased more than 2.5 times compared to the same period last year, said the Ministry of Industry and Trade (MoIT).
The trade surplus helps maintain macroeconomic stability, ensure major economic balances and support the international balance of payments, said the ministry.
The trade surplus was maintained thanks to the sound performance of the foreign invested enterprise sector that struck US$42.6 billion in export surplus (including revenue from the export of crude oil) in 10 months. However, the domestic economic sector slipped into a trade deficit of nearly US$18 billion in the reviewed period.
Unlike previous years, this year saw Vietnam record a positive trade balance due to a sharp fall in imports in comparison with exports.
MoIT statistics show imports rose by 2.9% month on month to US$29.3 billion in October, but 10-month imports declined 12% year on year to US$267 billion. Meanwhile, 10-month exports fell just 7.1% year on year to US$291.28 billion.
According to the MoIT, the remaining two months of the year will still be difficult due to strategic competition between major powers, increased uncertainty, slow global economic recovery and prolonged conflicts between Russia and Ukraine, and between Israel and Hamas, alongside new global food security risks.
In addition to stimulating domestic consumption, the MoIT said it would accelerate negotiations towards signing trade agreements with potential partners such as the United Arab Emirates and the Southern Common Market (Mercosur) in an effort to diversify markets, products, and supply chains.