What kind of real estate investments will be popular in 2023?
Thứ Ba, 07/02/2023, 11:34
Investors tend to target real estate with real value. Products with value of below VND1.5 billion will be the most chosen.
Experts believe the Vietnamese real estate market will see signs of recovery in Q2 2023 before it makes considerable recovery in Q3 and even more in Q4.
Nguyen Anh Que from the Vietnam Real Estate Association (VREA), president of G6 Group, said real estate products with moderate value and good legal status, which are likely to increase in price in the short and medium term, will be good products for investment.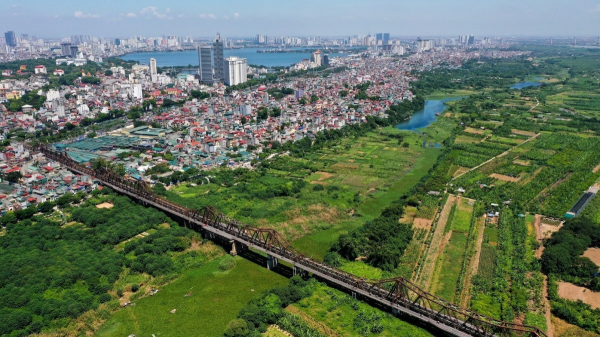 He believes that products that can be used for accommodations and business and have reasonable prices will attract buyers.
"Social housing and mid-end apartments in central areas of large cities will be in high demand. The townhouses and land plots in cities with reasonable prices (below VND1.5 billion), and land plots on advantageous positions, favorable for doing business, will also attract investors. Real estate priced at VND1.5-3 billion will also have transactions, but it will be difficult to find buyers for products valued at over VND3 billion."
Meanwhile, Le Dinh Hao, business director of a real estate firm, said investors will hunt for profitable products. They, for example, will seek to buy townhouses or street-front houses because they can lease the houses as retail premises and earn money from the service.
"Townhouses can both create profits and cash flow, so they will be the top priority for professional investors," he said. 
Industrial real estate, including infrastructure, Industrial Zones, production workshops, warehouses and houses for factory workers and EPZ specialists, have potential for at least the next year. 
In addition, investment in apartments is also worth considering, if investors have good financial capability. However, it would be better to choose apartments in projects that have just opened, because they face less depreciation.
Meanwhile, Dat Xanh Services (FERI) predicted that 2023 would be a good year for the retail real estate segment as foreign retailers are flocking to Vietnam.
They also are optimistic about the industrial real estate market segment in 2023, believing that infrastructure rents will not decrease.
Second-home real estate will face challenges because of the risks in liquidity and the incomplete legal framework.
Small land plots and agricultural land are believed to be the least attractive as their prices are higher than the real value. 
High-end real estate will also be challenging as the selling prices have become too high compared with the pockets of the majority of people.