Saxophonist Kenny G enchants audience of over 4,000 in Hanoi
Thứ Hai, 20/11/2023, 10:19
Grammy award-winning saxophonist Kenny G put on a stunning performance to more than 4,000 fans in Hanoi with his impressive "Good Morning Vietnam" concert held at the National Convention Center on November 14.
The two-hour concert saw the US artist perform a series of his 17 hits, including Going Home, The Moment, Moon, The Joy of Life, Forever in Love, Sentimental, By the Time This Night Is Over, Songbird, Havana, and My Heart Will Go On.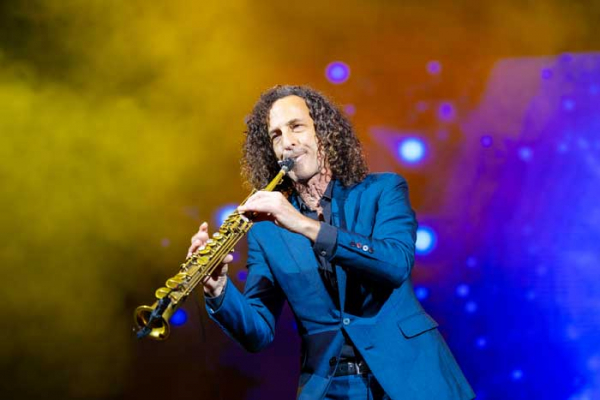 The 67-year-old saxophonist received thunderous applause when he played long notes, showing off his top-notch skills. At the event, Kenny G also impressed fans by speaking several Vietnamese sentences.
The saxophonist shared that he was delighted at returning to the country, thanking the audience for their strong support.
Kenny G is an American composer, producer, and saxophone legend with hundreds of instrumental music pieces. He has sold over 75 million records worldwide and became one of the best-selling artists of all time. He was a very familiar name for the Vietnamese audience during the 1990s.