"Fatherland seen from the sea" photo contest launched
15:22 09/06/2021
PSNews - The National Political Publishing House - Truth in collaboration with the Institute for Communication and Human Resource Development (iCORED) on June 8 launched a photo contest entitled "Fatherland Seen from the Sea" to celebrate Vietnam Sea and Islands Week 2021.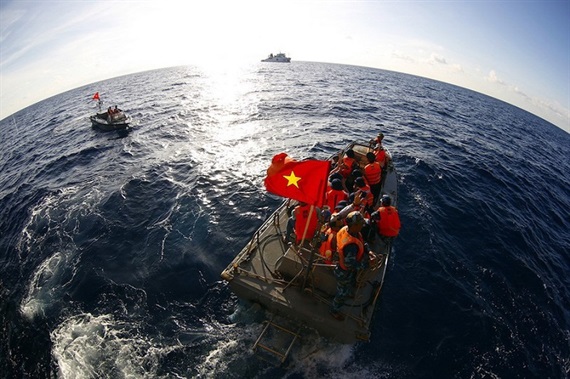 Photo for illustration. Source: Tran Thanh.
The event is open to both amateur and professional photographers from home and abroad whose entries capture the daily life, people and unique cultural features of coastal areas.
The entries, which must have been taken from 2019 until now, should be sent to datnuocbien@gmail.com no later than August 15.
The organising board will present 16 prizes worth VND85 million in total to the most outstanding entries, with a first prize worth VND 20 million. The awards ceremony is scheduled to take place on September 2, 2021.
Additionally, the winning photos will be used in a promotion campaign to advertise the tourism potential of 28 coastal cities and provinces across the country.
At the launch ceremony, National Political Publishing House – Truth and the iCORED also inked a memorandum of understanding on publishing and releasing publications, books, and photos on the country's seas and islands.
Under the MoU, the two sides will work together to release a photo book on the country's sea and islands, plus 200 documentaries, 28 books and publications on the marine resources and natural beauty of 28 coastal cities and provinces nationwide.
Notably, the photo book is designed to provide an overview of Vietnam's seas and islands, and the nature, culture and people of coastal areas as well as the country's achievements in maritime economic development.