Fluttering sacred national flag on Truong Sa archipelago
16:59 22/05/2021
PSNews - The fluttering sacred national flag is a motivation for soldiers stationed on remote islands to firmly safeguard the country's sea and islands and territorial integrity.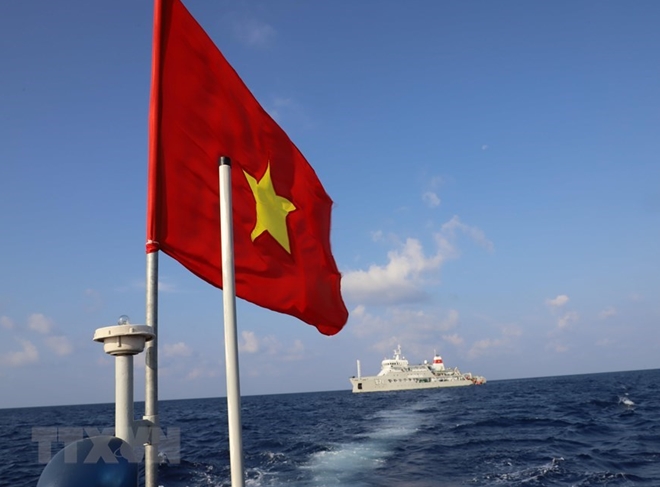 The national flag flutters on the mast of a motorboat carrying officers and soldiers of the Truong Sa 571 ship to Song Tu Tay island.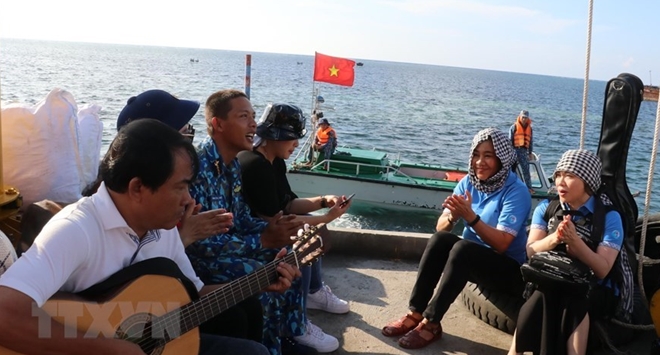 Happy momments between soldiers on Thuyen Chai C island and officers, soldiers from our mainland.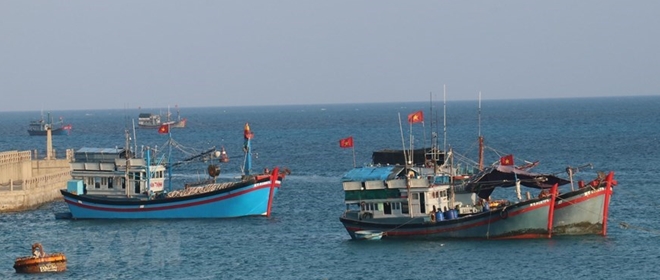 The national flag fluttes on the mast of Vietnamese fishing vessels anchored on Da Tay A island.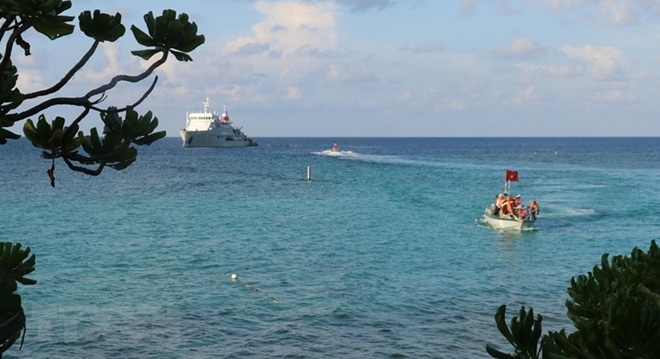 Truong Sa 571 ship anchors near Son Ca island, Truong Sa archipelago.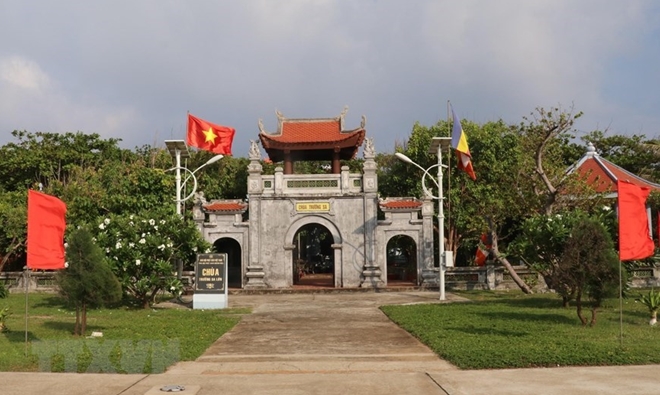 The national flag is hung solemnly in front of the gate of the Truong Sa pagoda in Truong Sa town.
The national flag on the roof of the DK1/8 platform - the Que Duong Economic - Scientific Technology Service Station.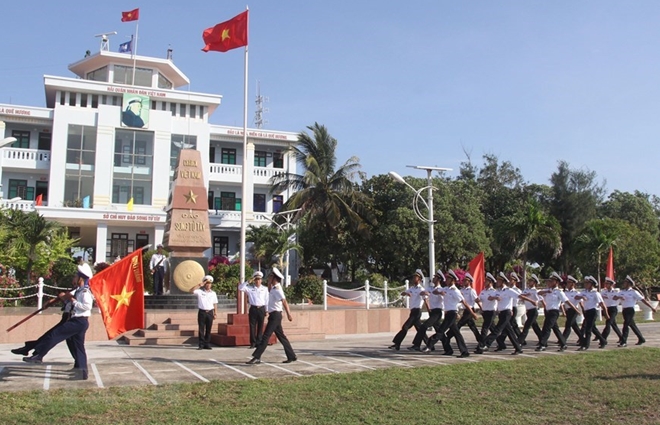 Guars carry the flag "Song Tu Tay island determined to win's during a flag saluting ceremony on the island.