Art exhibition on Dien Bien Phu Victory to open in Hanoi
08:16 06/05/2022
PSNews - On the occasion of the 68th anniversary of Dien Bien Phu Victory, an art exhibition featuring 86 oil paintings and sketches honoring Dien Bien Phu campaign by painter Mai Duy Minh will be organized at the Vietnam University of Fine Arts from May 7-20.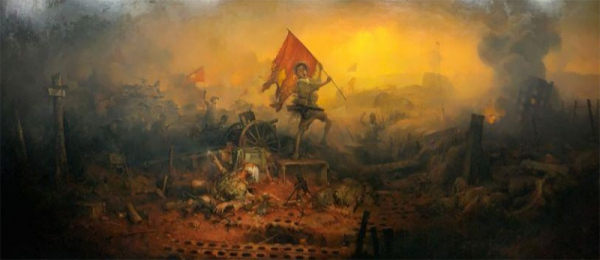 The display reflects the 56 days and nights of the Dien Bien Phu campaign and highlights the Vietnamese military forces' heroic struggle to destroy the entire group of fortresses of the French colonialists in the locality, and the frontline porters' contributors to the battle.
According to painter Mai Duy Minh, a giant oil painting measuring 190x490cm describing Dien Bien Phu Campaign and another with a measurement of 89x89cm featuring a portrait of General Vo Nguyen Giap will be introduced to viewers.
The painting "Dien Bien Phu" is 190x490cm and is the result of ten years of tireless work by Minh, which began with a brainstorming process and finished with the completion of the project at the end of 2021.
"It took me a decade to create these two paintings because I didn't want them to be just an illustration of an event or depicting a sublime moment," Minh said.
The painting "Dien Bien Phu" has undergone many transformations. Through each transformation, ideas were sharpened and more condensed both in terms of composition, perspective, colour and characters.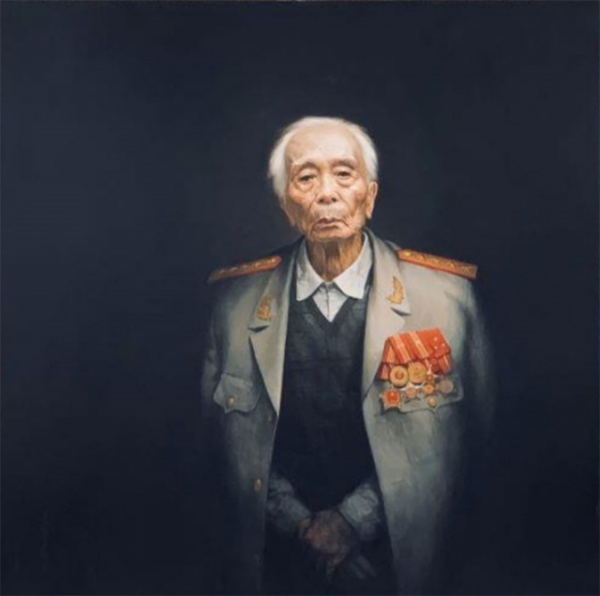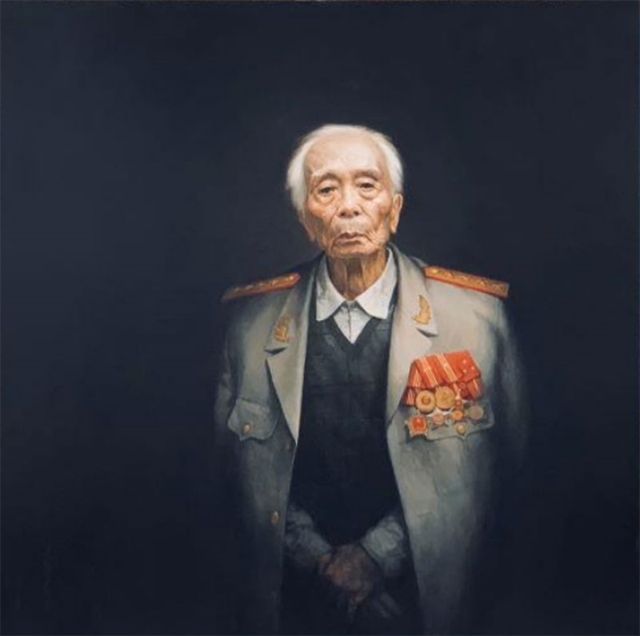 The second, named "General Vo Nguyen Giap", has a scale of 89x89cm and was completed over four years from 2017 to 2021.
"Likewise with the painting of General Vo Nguyen Giap". The answer is also to express my artistic opinion", he added.
The Dien Bien Phu Campaign lasted from March to May 1954 under the command of General Vo Nguyen Giap. Vietnam's victory on May 7, 1954 led to the signing of the 1954 Geneva Accords in which France agreed to withdraw its forces from its colonies in Indochina.
Mai Duy Minh was born in 1976, in Hai Phong. He previously had two solo exhibitions: "Bui Doi" (Dust of Life) in 2006 at Goethe-Institut and "To Hop Khong Gian" (Space Complex) in 2002 at the Atena gallery, as well as several group exhibitions. In 2010, he received an award from the Vietnam Fine Arts Association.