Beautiful Ao dai parade to get underway in Hanoi in late October
Thứ Sáu, 20/10/2023, 21:16
PSNews - The Hanoi Tourism Ao dai Festival 2023 will take place from October 27-29 on Hoan Kiem Lake pedestrian street with several attracting activities.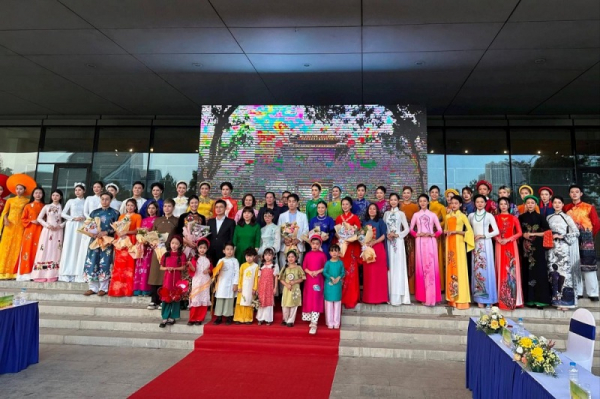 According to Mr. Nguyen Hong Minh, Deputy Director of the Hanoi Municipal Tourism Department, the festival aims at promoting the capital's tourism images as a "safe - friendly - quality - attractive destination".
It is expected to become a unique activity, attracting a large number of people including domestic tourists and international friends.
The festival also aims to promote Vietnam's tourism in general and Hanoi's tourism in particular, changing the image of Ao dai from "cultural ambassador" to "tourism ambassador" - a typical tourism product of Hanoi.
A range of unique cultural and artistic activities will be held during the event, including an art music night themed "Colors of Hanoi" on October 28, a photo exhibition and exhibition space for Ao Dai collections, an Ao Dai parade of Hanoi Women's Union, among others.
Designer Ngoc Han, Miss Vietnam 2010 winner, will be joined by plenty of designers and local people to take part in the debut Ao Dai parade at Hoan Kiem Lake pedestrian street area in the capital on the morning of October 29.