Binh Da Lithophone recognised as national treasure
Thứ Ba, 23/05/2023, 15:58
PSNews - The Department of Culture, Sports and Tourism of Dong Nai recently announced a Government decision recognising the ancient Binh Da Lithophone as a national treasure.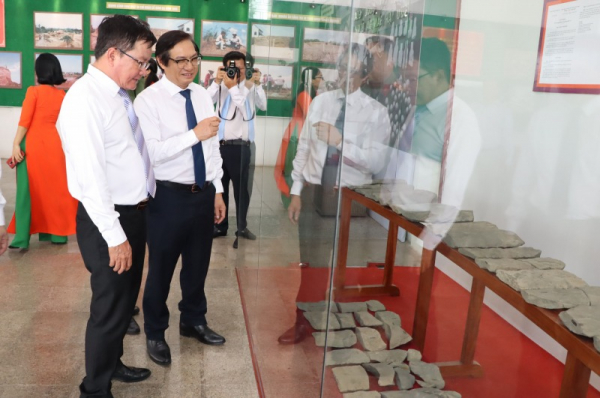 The lithophones, comprising 51 pieces, is among the latest 27 artefacts added to the national treasure register.
The lithophones were unearthed in 1979 and 1983 during excavations of the Binh Da archaeological site, which covers seven hectares in An Binh Commune of Bien Hoa City.
The collection demonstrates the remarkable crafting technique of the Binh Da ancient residents, who purportedly had a rich cultural and spiritual life.
The discovery of the Binh Da lithophones is evidence that the crafting of stone musical instruments existed in Vietnam about 3,500-4,000 years ago.
Speaking at the announcement ceremony, Vice Chairman of the Dong Nai Pronvincial People's Committee Nguyen Hung Son urged the provincial culture department to formulate a plan on protecting and promoting the value of the Binh Da lithophones, aligned with local tourism development.