Classical ballet Giselle comes to Ho Guom Opera House
Thứ Bảy, 09/09/2023, 23:13
PSNews - The Vietnam National Opera and Ballet brought the classical ballet Giselle back to the stage at Ho Guom Opera House on September 4.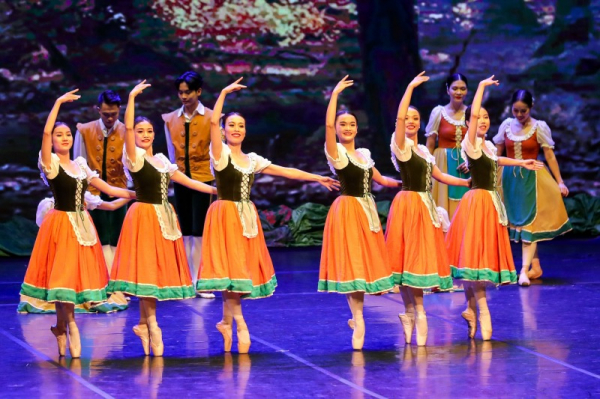 Giselle, one of the most romantic ballets, was first performed by the Paris Opera Ballet in 1841. The two-act Giselle was written by French dramatist and novelist Theophile Gautier and playwright Jules-Henri Vernoy de Saint-Georges.
The ballet tells the story of a young peasant girl, Giselle, who dies of a broken heart after discovering her lover, Albert, is engaged to another woman and deceives her.
The Wilis, a group of ghostly spirits of girls who die from a broken heart and have the ability to control men and make them dance until they die, targets Albert, but Giselle defends him with the power of her great love.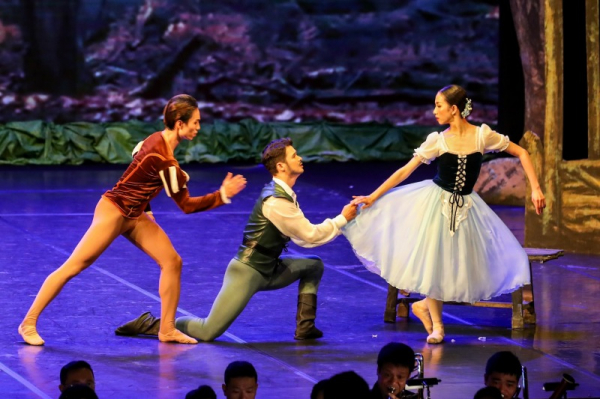 Golden ballet artists Thu Hang and Duc Hieu continued to play the soloist role of the stage when playing Giselle and prince Albrecht. The couple brought a new breath to the play, one of the most romantic ballets.
The performance also featured elite artists such as Phan Luong, Nhu Quynh and Ngoc Can, as well as talented young dancers such as Lan Nhi, Khanh Bang, and Lan Chi.
According to Director of Vietnam National Opera and Ballet Phan Manh Duc, who was the artistic director of the show, the play brought the audience a real feeling on classical ballet technique along with the acting ability of the artists.