Colorful artist exhibition celebrates National Day in style
Thứ Năm, 24/08/2023, 22:27
An exhibition entitled "Our Country" opened on August 24 in Hanoi on the occasion of the 78th anniversary of the August Revolution and National Day.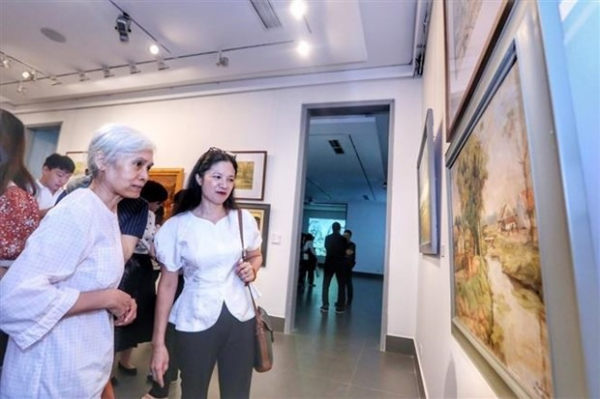 The exhibition features over 80 remarkable landscape paintings selected from the museum's collection of modern art that were created by well-known artists of different generations. They include painters who graduated from the Indochina Art School and those who were trained in the Resistance Art courses, as well as younger generations of artists.
The beauty of different regions of Vietnam is vividly depicted through the artists' perspectives and diverse styles. Popular destinations of the country such as Ban Gioc Waterfall, Nha Trang, and Phu Quoc are portrayed at the exhibition, reflecting the artists love for the homeland.
The country is an inspiration for many art forms, Vietnam Fine Art Museum's director Nguyen Anh Minh said in his opening remarks, adding that it is an endless source of emotions that each artist wants to convey through affection and talent.
This is the first time the museum combined a conventional method of exhibiting the artworks with digital technology and cinematography. With this new experience, the exhibition is expected to nourish the love for art and country, he noted.
The exhibition will run until September 10.