Danang city receives huge artworks collection
Thứ Hai, 20/11/2023, 10:25
The Danang city's Fine Arts Museum has received a full collection of 253 exhibits including 101 paintings and 30 sculptures by French-Vietnamese artist Le Ba Dang following a donation from his family in August.
The museum said representatives of the city had been given the collection with assistance from Le Tat Luyen and Thuy Khue – two family members of Le Ba Dang – in France, and support from Dr. Lam Nhan and lecturer Pham Lan uong from HCM City's Culture University in bringing the collection to the central city of Danang.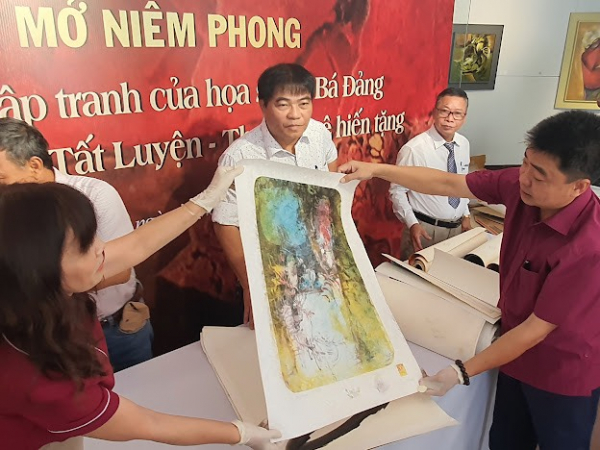 The late artist, who was born and grew up in Bích La Đông village in central Quang Tri Province's Trieu Phong district, left Vietnam at the age of 18 before studying at the Toulouse School of Fine Arts (Ecole des Baux-Arts Toulouse) in 1942-48.
He had his first exhibition in Paris in 1950, and won the Award of the International Institute of Saint-Louis, the US, in 1989 and the Order of Art (Chevalier de l'ordre des Arts et des Lettres) by the ministry of culture of France in 1994.
Đang also had several exhibitions at HCM City Museum, International Festival of Hue and the War Exhibition at the Vietnam National Museum of History of Hà Nội between 2002-2011.
The artist, in co-operation with the central provincial People's Committee of Thue Thien Hue, introduced the Foundation of  Le Ba Dang in 2006 to display some 400 artworks created in his 70-year career.