Dao ethnic group's dance festival to be revived
22:40 03/05/2022
Dance festival of the Dao ethnic group amongs a series of cultural activities that will be held to celebrate the 47th anniversary of the liberation of the South and national reunification (April 30, 1975 -2022) and International Workers' Day (May 1).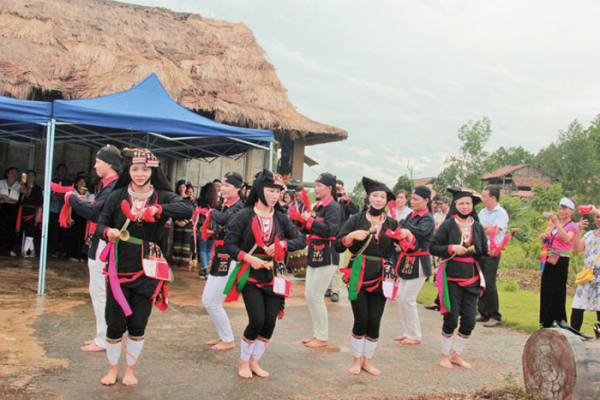 Accordingly, many activities will take place at the Vietnam National Villages for Ethnic Culture and Tourism from April 29 to May 3, introducing the colourful cultural space of ethnic groups in the Northwestern and Northeastern regions.
Within the framework of activities, there will also be events re-enacting the dance festival of the Dao ethnic group and the rain praying festival of the Thai ethnic group as well as activities of praying for peace and blessings at the spiritual spaces of Khmer pagodas and Cham towers.
According to custom, Dao ethnic people organize New year celebration from half month earlier than the lunar new year to the full-moon. New year celebration and dancing festival are the two great celebrations of the year.