Exhibition highlights 70-year development of Vietnam's revolutionary cinema
Thứ Tư, 15/03/2023, 09:28
The Vietnam Film Festival opened an exhibition in Hanoi on March 13 to celebrate the 70th anniversary of Vietnamese revolutionary cinematography.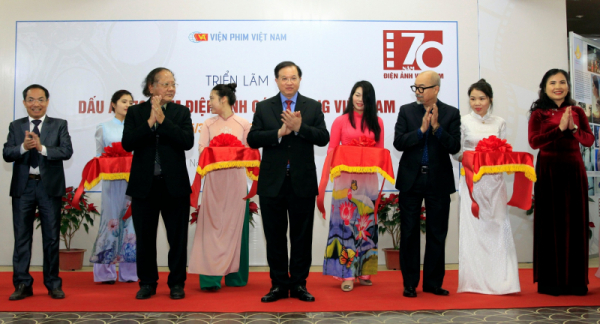 The exhibition displays more than 200 photos recalling outstanding events, figures and cinematic works from the past 70 years of the country's cinema industry.
The exhibits are arranged into three topics, featuring the history and development of Vietnamese revolutionary cinema, notable entries from the past 22 editions of the Vietnam Film Festival, and portraits of 75 cinematic artists who were honoured with the People's Artist title.
Also in celebration of the 70th anniversary of the Vietnam's revolutionary cinematography, the Vietnam Film Institute has organised free screenings at Ngoc Khanh Cinema in Hanoi from March 13 to 16.
The event introduces the public to four films, entitled 'Chung Mot Dong Song' (On the same river), 'Bao Gio Cho Den Thang Muoi' (When October comes), 'Mua Oi' (Guava season), and 'Dung Dot' (Don't burn).