"Ho Chi Minh Bookcase" in Hanoi gathers hundreds of valuable book titles
Thứ Năm 19/05/2022 22:46
PSNews - On the occasion of the 132rd birthday of President Ho Chi Minh, the Su that (Truth) National Political Publishing House on May 16 launched the "Ho Chi Minh Bookcase" and a room for the display of books on President Ho Chi Minh at the relic site commemorating the national leader in Hanoi.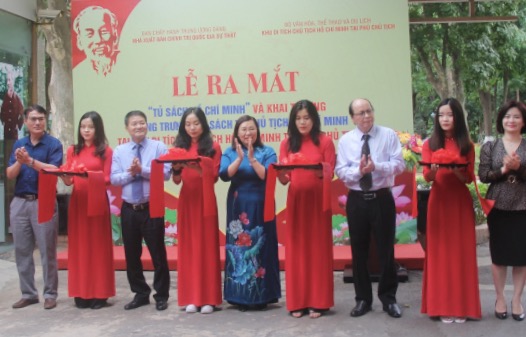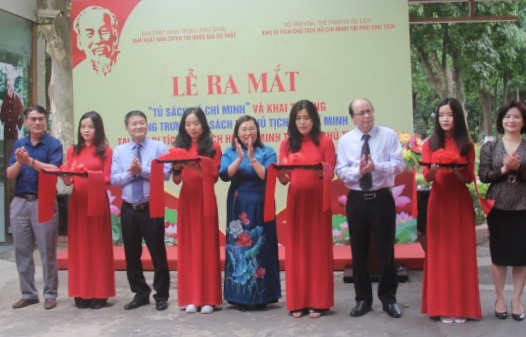 Addressing the launching ceremony, Deputy Editor-in-Chief of the publishing house Pham Thi Thinh said that the "Ho Chi Minh Bookcase" gathers hundreds of book titles published by the publishing house, featuring the life, revolutionary career, ideology, morality and lifestyle of President Ho Chi Minh.
The bookcase aims to provide the community with a deeper understanding on the life and career of the late leader, thus encouraging the learning and studying of his ideology, moral example and lifestyle.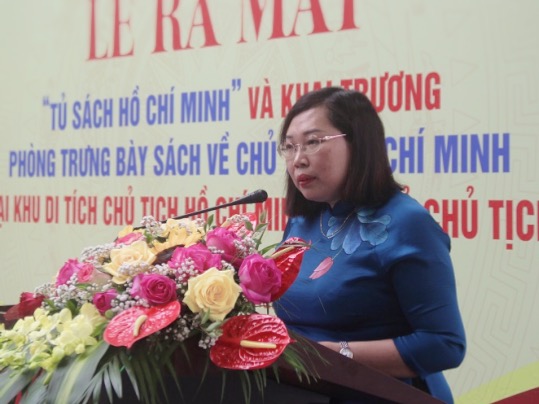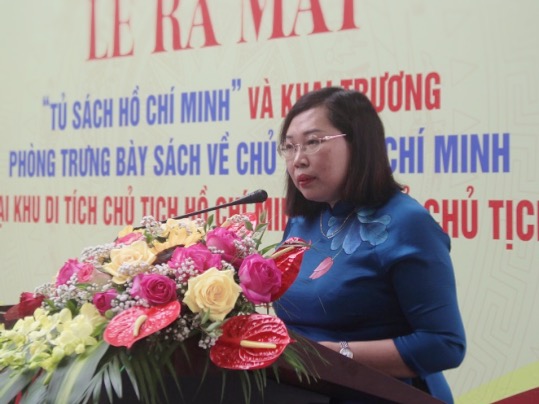 She said that the launching of the bookcase and the exhibition room will pave the wat for the publishing house to set up more such rooms in other localities across the country. During his lifetime, President Ho Chi Minh was very fond of reading and valued books and newspapers. 
The launching of the "Ho Chi Minh Bookcase" and the display room was part of activities to mark the 132rd birthday of the late leader. His birthday (May 19, 1890) is an anniversary celebrated not only inside Vietnam.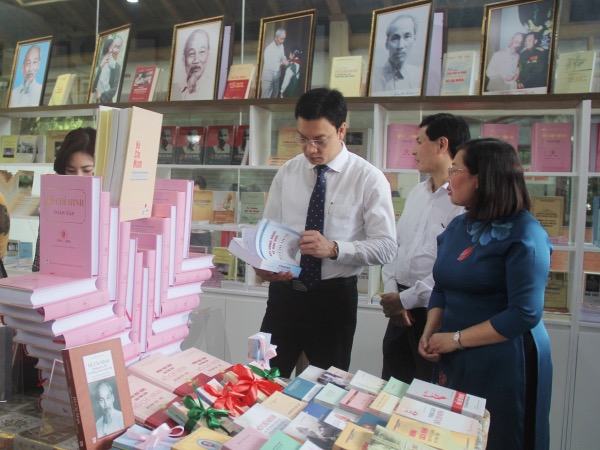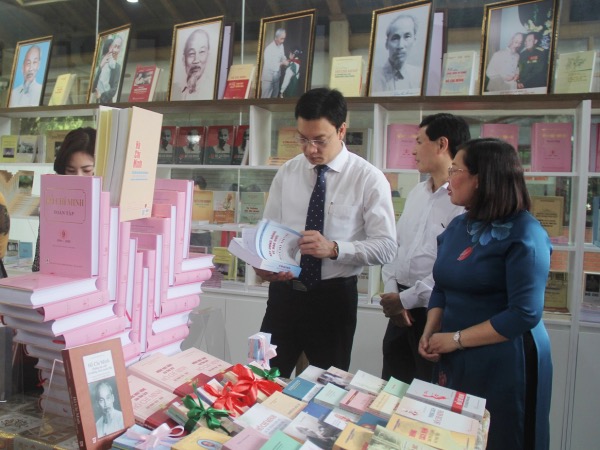 Earlier, the Ministry of Public Security has held a ceremony to open the Book and Reading Culture Day with the theme "The People's Public Security Forces read and study Uncle Ho's example" and launch the Ho Chi Minh bookcase in Hanoi.
President Ho Chi Minh was very interested in building and developing reading culture in the community, creating conditions for people to access and enjoy spiritual food through books and newspapers in order to develop knowledge of society and of each person, contributing to building a rich and beautiful country, building an advanced Vietnamese culture imbued with national identity.
Thoroughly grasping and strictly implementing the instructions of Uncle Ho, the Party and State always attach great importance to the construction and development of a learning society, especially the development of reading culture in the community through the master plan on development of library, journalism and publishing industries; issued many guiding documents to promote library activities, press and library development, together with appropriate mechanisms and policies to encourage reading.