RoK tourists on top of the list of foreign travelers to Vietnam
Thứ Năm, 11/05/2023, 11:01
Nearly 3.7 million foreign tourists travelled to Vietnam in the first four months of 2023, accordiing to Vietnam National Administration of Tourism.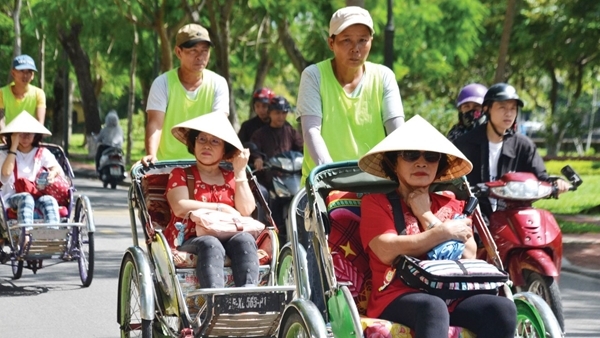 The number of domestic tourists during the period was estimated at 38 million. Total revenue from tourists was estimated at 8.3 billion USD. Of the total visitors, up to 88.7% travelled by air, 10.1% by road, and 1.2% by sea.
The Republic of Korea (RoK) remains Vietnam's biggest tourism market in the first four months of this year, followed by the US and China. Vietnam welcomed 259,357 RoK visitors in April, followed by China (111,903), Taiwan (61,606), and the United States (56,240).
The number of Chinese tourists to Vietnam in April was 112,000, up 61.5% from the previous month thanks to China's border reopening to group tours from March 15.
This year, Vietnam is striving to serve 110 million tourists, including 8 million foreigners, and earn around 650 trillion VND from tourism services.
Meanwhile, the General Statistics Office of Vietnam announced in late April that Vietnam received approximately 3.7 million foreign tourists in the first four months of the year, a figure 19.2 times higher than that of the same period last year, meeting 46% of the target set for 2023.