Science Journal Writing Ambassador Contest launched
Chủ Nhật, 30/10/2022, 11:49
The Goethe-Institute, in collaboration with the 2030 Youth Force Vietnam (2030YFV), have launched the Science Journal Writing Ambassador Contest for the first time as part of the ongoing Science Film Festival 2022.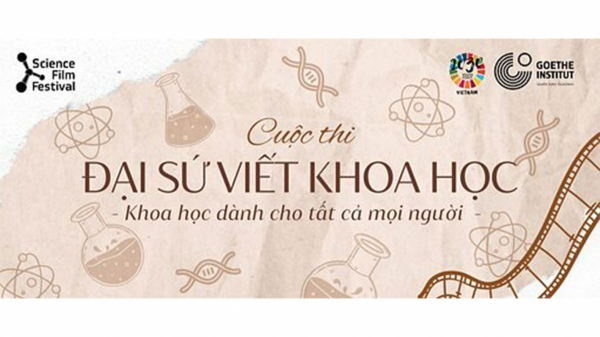 The Science Journal Writing Ambassador is an online writing contest which is running on Facebook for individuals aged over 17.
Participants have the chance to write a scientific journal in which they are free to share their views on the topic of any of their favourite science films featured in the list of the Science Film Festival 2022.
The entries will then be posted on to the fan page of 2030 Youth Force Vietnam.
Contestants are able to send their entries following environmental topics such as biodiversity, green energy, and waste management.
Entries must be sent in a PDF format, including a Vietnamese journal with 500 to 1000 words each, as well as an English summary with a maximum of 100 words each.
Participants can watch science films at https://vimeo.com/showcase/9833660 and access them with the password "#sffvn22". All entries can be submitted at https://bit.ly/3fUmvqO.
The contest will last through to November 20 with the winner receiving a cash prize of VND5 million.