Vietnam – RoK culture exchange festival opens in Da Nang
Thứ Tư, 17/05/2023, 11:58
PSNews - The Vietnam – Republic of Korea (RoK) culture exchange festival was held in the central city of Da Nang on May 12, attracting thousands of visitors.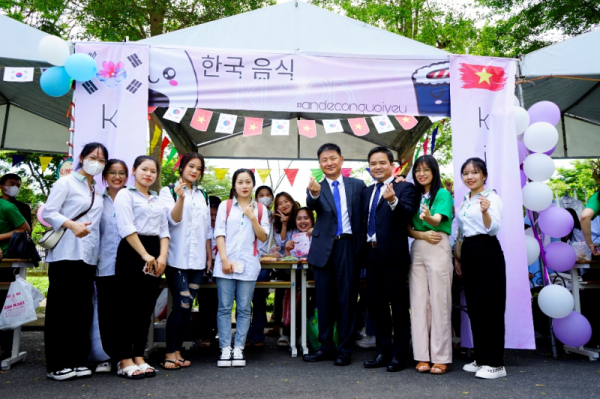 Speaking at the event, the RoK's Consul General in Da Nang, Kang Boo-sung stressed the remarkable develoment in the Vietnam - RoK relations over the time.
He highlighted the fruitful development of the bilateral relations across fields from politics, economy, security-defence, to culture and people-to-people exchange, stressing that senior leaders of the two countries agreed to upgrade relations to a comprehensive strategic cooperative partnership last year, creating a foundation to further strengthen the relationship in the next decades.
He also said that, the Vietnam – RoK culture exchange festival this year would be an important step to strengthen the bilateral relations, especially the development of youth exchange and cooperation.
The Vietnam-RoK Festival in Da Nang City took place with many outstanding activities such as the display and introduction of RoK organisations and businesses in the industries of food, consumer goods, culture, education.
Within the festival, over 3,000 visitors and young people have attended and participated in the event.