Vietnamese circus artists break world record in Spain
19:00 26/12/2021
PSNews - Recently, Vietnamese acrobat duo Giang Quoc Co and Giang Quoc Nghiep broke their own world record by doing a head-to-head balancing act and climbing 100 stairs of the Girona Cathedral in Catalonia, Spain.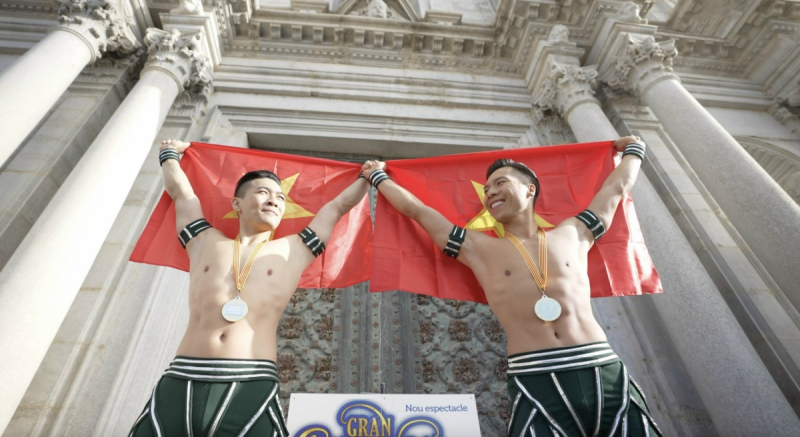 The duo, known as the Giang Brothers, originally set a world record in 2016 when they climbed 90 stairs of the cathedral in 52 seconds.
Guinness World Records proposed adding 10 more steps this time and the Vietnamese duo agreed to take on the new challenge.
As reported, both artists left Vietnam for Spain on December 17 and spent several days training before the contest. However, strict COVID-19 prevention measures adopted by the Spanish Government, including the closure of fitness clubs, affected their training. 
But their efforts paid off when the artists finished climbing up 100 steps in 53 seconds. "We couldn't hold back our emotions. We both burst into tears after completing the challenge. We have broken our own record set five years ago," said the duo.
Quoc Co and Quoc Nghiep are scheduled to stay in Spain for cultural exchanges with artists from other countries during a series of New Year celebrations, and return to Vietnam on January 2.