11 Vietnamese killed and two injured in severe road accident in China
Thứ Sáu, 26/05/2023, 10:15
Two people carrying Vietnamese identification papers were among 11 victims killed in a recent severe road accident in Jingxi city of Guangxi region in China, thereby bringing the total number of Vietnamese victims up to 13 including two injured, according to the Consulate General of Vietnam in China's Nanning city.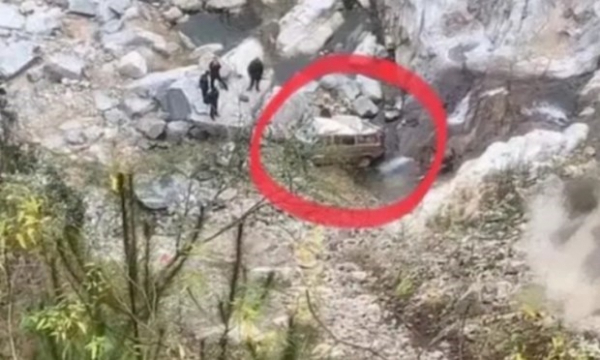 Immediately after receiving the information on May 22, the Ministry of Foreign Affairs urgently co-ordinated efforts with domestic authorities in a bid to verify the identities of the victims, swiftly notify their families, and contact relevant localities in order to carry out necessary procedures.
This comes following May 21 when the Consulate General of Vietnam in Nanning visited two injured Vietnamese citizens. They are currently in a stable health condition and look forward to returning home soon to be reunited with their families.
The Ministry of Foreign Affairs directed the Consular Department and the Vietnamese Consulate General in Nanning to continue closely monitoring the case and co-ordinating efforts with Vietnamese and Chinese agencies to take necessary citizen protection measures aimed at assisting the victims' families in handling relevant procedures, as well as helping the two injured citizens return home soon.