Prolonged heatwave to end next week
Thứ Tư, 12/05/2021, 18:13
Both northern and central regions of Vietnam are likely to experience the current heatwave with temperatures rising up to 40 degree Celsius until next week, according to the National Centre for Hydro-Meteorological Forecasting.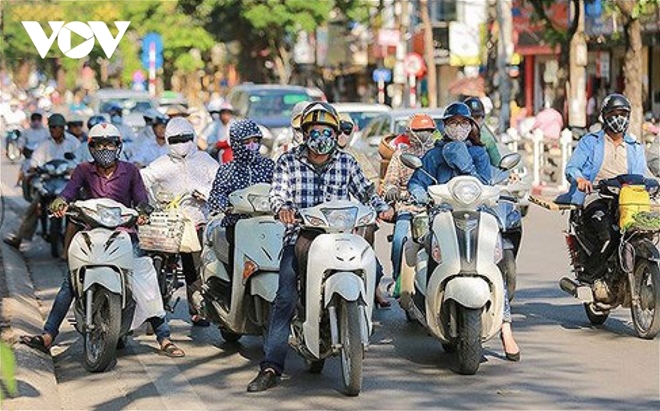 Hanoians are suffering a fierce heat wave that lasts till next week
The center says due to a low heat pressure occurring in the West and extending to the Southeast, coupled with the impact of Foehn wind, both regions are set to be hit by highs of between 35 and 38 degrees Celsius, or even 40 in some localities.
The extreme nature of this weather pattern will see temperatures remain above 35 degrees Celsius for between 12 and 17 hours each day, whilst humidity will fall to between 45% and 60%.
Furthermore, the hot weather combined with a strong south-western wind could potential bring about the high risk of fire due to an increase in electricity demand and additional forest fires breaking out in the central region.
Most notably, Hanoi capital will experience extremely hot weather on May 12, with highs of up to 37 degrees Celsius.
Meanwhile, localities from Da Nang to Binh Thuan are poised to be hit by a fierce heat wave, along with periods of intermittent showers and thunderstorms.
The Central Highlands and southern regions are also braced for the impact of the strong heat wave during the daytime, with highs reaching 36 degrees Celsius.
The National Centre for Hydro-Meteorological Forecasting has also warned localities of the risk of whirlwinds and lightning occurring in these localities.