Russia to supply Vietnam 20 million doses of Sputnik V vaccine
16:04 03/06/2021
PSNews - Vietnam's Health Minister Nguyen Thanh Long said that Russia had agreed to provide it with 20 million doses of its vaccine Sputnik V in 2021, as the country races to secure supplies to expedite mass inoculations.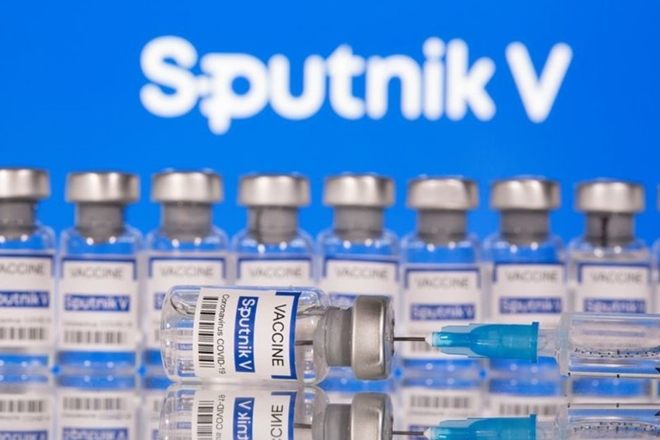 Sputnik V vaccine.
Minister of Health Nguyen Thanh Long unveiled the information after a working session with the Russian Direct Investment Fund regarding the COVID-19 vaccine on June 2.
At the meeting, Minister of Health Nguyen Thanh Long congratulated Russia on its successful development of the vaccine, stressing that the Vietnamese Ministry of Health approved the Russian vaccine for use in Mach 2021.
According to the Minister of Health, Vietnam has negotiated many times with relevant Russian authorities to get access to COVID-19 vaccines to use in the mass inoculation program and, to date, the Russian side has agreed to provide 20 million doses to the country in 2021.
Other than buying vaccines from Russia, to ensure sufficient coverage, domestic production is also important and Vietnam is eyeing vaccine technology transfer in their talks with Russian partners.
The Vietnamese health minister noted that State-owned Vabiotech has worked with Russia to be able to start bottling and packaging the Sputnik V vaccine in Vietnam starting as soon as July with an output of 5 million doses a month.
"This is an important step for Russia to transfer its vaccine production technology to Vietnam", Minister Long said.
The Minister also requested enterprises and corporations continue to exchange and cooperate closely with the Russian side in technology transfer to be able to set up a capable vaccine factory in Vietnam to serve domestic demand as well as export purposes in the future.
He revealed that, Vietnam is nearing its target of acquiring 150 million doses of vaccines this year to inoculate 75 per cent of the 98 million population. "Vietnam is trying to get access to COVID-19 vaccine sources to speed up its vaccination rollout at the earliest," Health Minister Long said.
According to TASS, Sputnik V is one of the world's top three coronavirus vaccines in terms of the number of approvals issued by government regulators. It had been approved earlier in Russia and dozens other countries.