Vietnam approves Russia's Sputnik V vaccine for emergency use
20:08 24/03/2021
PSNews- The Health Ministry approved with conditions Russia's COVID-19 vaccine named Gam-COVID-Vac, also known as Sputnik V, for emergency use in COVID-19 prevention and control.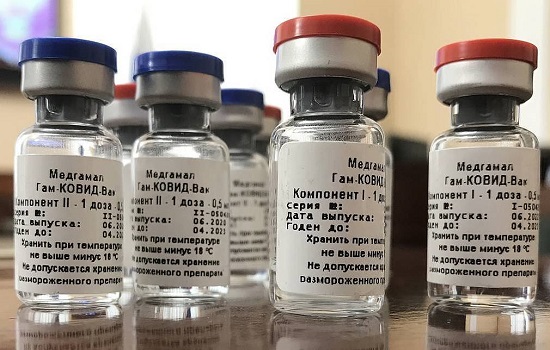 Sputnik V vaccine.
According to an announcement of the Ministry of Health on March 23, Sputnik V is the second COVID-19 vaccine to be authorized in Vietnam. So far, the only COVID-19 vaccine approved for use in Vietnam was AstraZeneca.
Conditions for the authorization of the vaccine are also promulgated. The Drug Administration of Vietnam at the Ministry of Health is requested to be responsible for the imports of the vaccine and comply with the regulations on imported vaccine quality management.
Meanwhile, the Ministry of Health's Administration of Science Technology and Training is to roll out clinical assessment in Vietnam on the safety and immune response of the vaccine.
On February 2, The Lancet published the results of the third phase of a clinical trial of the Russian vaccine, according to which it turned out to be one of the safest and most effective in the world.
According to TASS, Sputnik V is one of the world's top three coronavirus vaccines in terms of the number of approvals issued by government regulators. It had been approved earlier in Russia and dozens other countries.
Vietnam has recorded just over 2,500 virus cases and 35 deaths. The country has been widely praised for its handling of the pandemic.