Architect Trong Nghia honoured at LOOP Design Awards 2021
22:46 02/12/2021
Renowned Vietnamese architecture Vo Trong Nghia and his team VTN Architects have been honoured at the LOOP Design Awards 2021 for their project "Viettel Offsite Studio", with the site being located in Hanoi.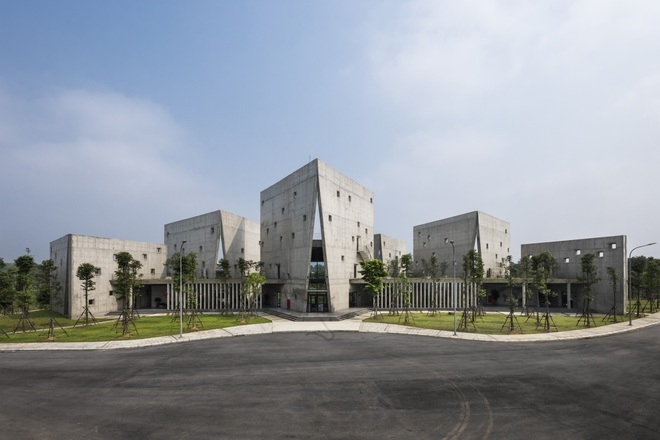 The building has been designed to lead and welcome visitors to the Viettel training area, with the project winning a gold medal in the architecture-offices category.
According to details given by VTN Architects, the building's concrete walls have been arranged into V-corners in order to create open views to the central lake located close to the area.
LOOP Design Awards is an open platform for both creativity and talent, where all participants are able to showcase their best works, offering them great visibility around the world.
The 2021 awards was first launched in March of this year with the aim of honouring the most remarkable projects in both architecture and interior design. Most notably, the architecture-offices category which Vo Trong Nghia won a gold attracted over 650 entries from architects in more than 50 countries globally.
VTN Architects was originally founded by Vo Trong Nghia and is now made up of 60 international architects working on various projects such as public buildings, residential areas, and commercial centres worldwide.
This year they have been honoured in several international awards, including the Dezeen Awards and the Architecture MasterPrize.