ASEAN, ASEAN+3 Information Ministers attract regional delegates and experts to Da Nang
Thứ Sáu, 22/09/2023, 20:02
The 16th ASEAN Ministers Responsible for Information (AMRI) meeting is currently held in Da Nang city from September 20 to 23, according to the Ministry of Information and Communications.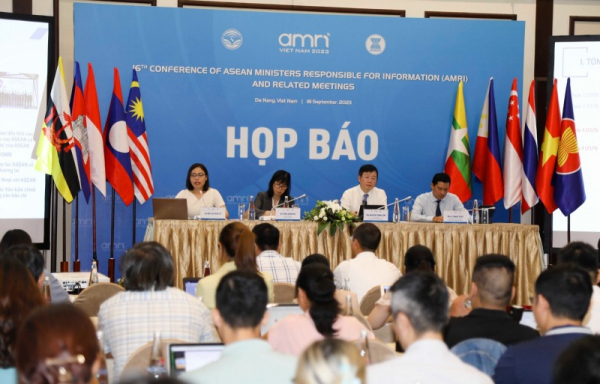 According to Deputy Minister of Information and Communications Nguyen Thanh Lam, Vietnam has chosen the theme "Communication: From Information to Knowledge for a Resilient and Adaptive ASEAN" throughout the entire agenda.
The theme highlights the role and mission of the media in the current era, making information the driving force for development. In other words, media not only provide information, but also helps transform from Information into Knowledge in an effort to build a Resilient ASEAN with its internal capacity, resilience and adaptiveness so as to be ready to respond to changes in the current world situation.
Within the framework of the event from September 20 to 23, the main activities will include the 9th AMRI Ministerial Conference; the 16th AMRI+3 Conference; the 7th SOMRI Conference and the SOMRI+20, SOMRI+ Japan; the Official Press Briefing of the 3th AMRI Conference to announce the main results of the 16th AMRI Conference and related conferences.
In addition, there are also forums and seminars, such as ASEAN regional forum on responding to and handling false information in cyberspace; ASEAN conference on digital transformation of journalism - creating digital knowledge and activities on the sidelines of bilateral working meetings between countries; ASEAN photo exhibition; ASEAN film/photo online space (ASEAN Identity Platform, National Information Portal vietnam.vn); Da Nang's booth and booths of 7 digital technology businesses and cultural exchange and sightseeing programs for international delegates.