Dak Lak continues vaccination for ethnic minority people
20:05 04/10/2021
Since October 2, the health sector in Dak Lak province has sent mobile medical teams to give COVID-19 jabs to high-risk residents in Buon Ma Thuot city, especially ethnic minority people.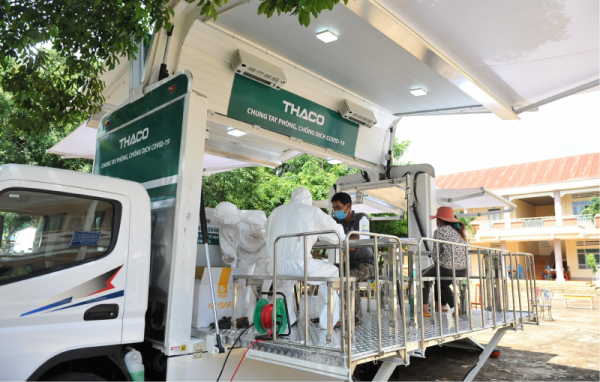 According to Doan Ngoc Thuong, Vice Chairman of Buon Ma Thuot city, the locality recorded 54 COVID-19 infections from the time of a COVID hotbed detected in in Tong Ju and Cao Thang villages, Ea Kao commune to the morning of October 2.
The authorities of Dak Lak have allocated some 1,000 doses of vaccine to Ea Kao commune for it was considered a complicated hotspot with high risk of infection. Local authorities have coordinated with the health sector to send vaccination vehicles to villages to vaccinate local
All those who had negative testing results and living in high risk areas in the commune, particularly people with underlying diseases, people over 65 years old and drivers were prioritized to get vaccine shots. The city also plans to vaccinate the entire population, with special priority given to 20,000 residents in 33 ethnic minority villages. The city's health center also sent staff to different villages to vaccinate local people.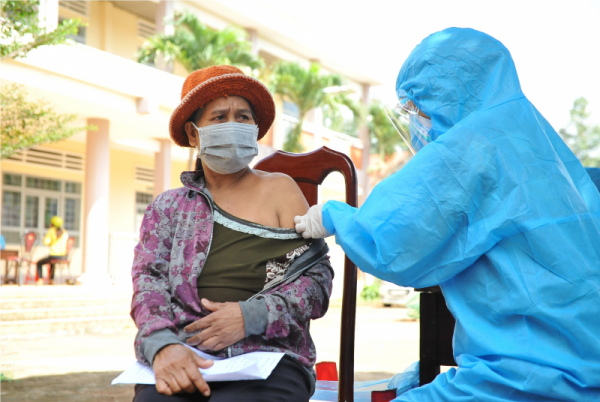 The vaccination drive will then be carried out in industrial zones and residential areas located far from health facilities when more vaccines arrive, said Trinh Quang Tri, Director of the Center for Disease Prevention and Control of Dak Lak.
To date, some 225,000 doses of COVID-19 vaccine have been injected local people of prioritized groups in the province. Over 1.3 million people in Dak Lak are eligible get vaccinated. But only nearly 150,000 got vaccine jabs, including 78,000 fully-vaccinated.