Danang deploys QR code pass for controlling people
18:49 07/09/2021
PSNews - Amid COVID-19 pandemic, Danang city starts to deploy QR code pass for people with the aim of controling their movement based on the level of risk in each area.
After three weeks of social distancing, Danang decided to name areas as red, yellow and green, meaning respectively very high risk, high and medium risk and low risk areas.
Accordingly, red zones will be locked down for at least 14 days and people living inside will be tested regularly. In yellow zones, anyone going outside must furnish a QR code pass and personal documents, strictly comply with the ministry's rules of wearing masks, social distancing, no gatherings, completing health declarations, and wearing a face shield in case of direct contact.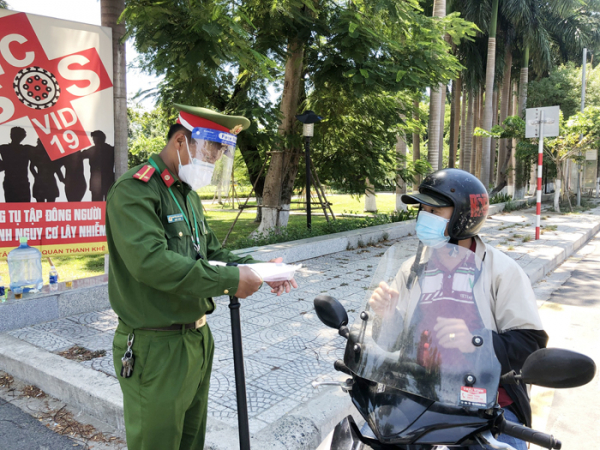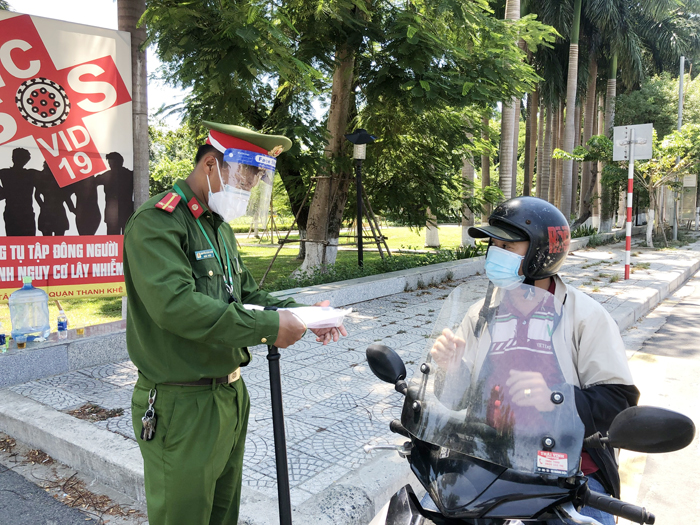 People are allowed to buy goods and medicines at grocery stores and pharmacies within their residential areas and must have a travel pass issued by ward/commune authorities if they want to go outside of them.
Wholesale companies, commercial centers, supermarkets, and convenience stores are not allowed to sell goods directly to consumers, but only to organizations and individuals who are authorized to receive and distribute them to local residents.
Delivery persons can operate in yellow zones if they have received at least one dose of a COVID -19 vaccine, and have to wear face shields, gloves and protective suits.
Banks, ports, airports, train stations, facilities inside industrial complexes, gas, electricity and water utilities, gasoline stations, and some government offices are allowed to reopen but the number of employees at any given time must be limited based on specific rules applicable for each.
In green zones, people can go grocery shopping at traditional markets once every five days. Only one person per household is allowed to go to the market and that person must have a valid QR code pass.
People are allowed to go walking and do other exercises in public places from 5 to 7 in the morning, but must keep a minimum distance of two meters from each other. Restaurants and eateries are allowed to provide takeout and delivery services but cannot host guests.
The pandemic situation is still unpredictable, and the level of risk in each area can change from day to day, according to the city government. Chairman Le Chung Chinh has instructed district authorities to regularly update the list of red, yellow and green areas on the applications to ensure the public is updated.
People can use below websites to check the status of each area, covidmaps.danang.gov.vn and bit.ly/vungdovangxanh.