Efforts to promote products made by ethnic minorities
Chủ Nhật, 24/09/2023, 16:37
The Ministry of Industry and Trade (MoIT) has always devoted its time and money to promoting products made by ethnic minorities and people living in mountainous areas (EM&MP).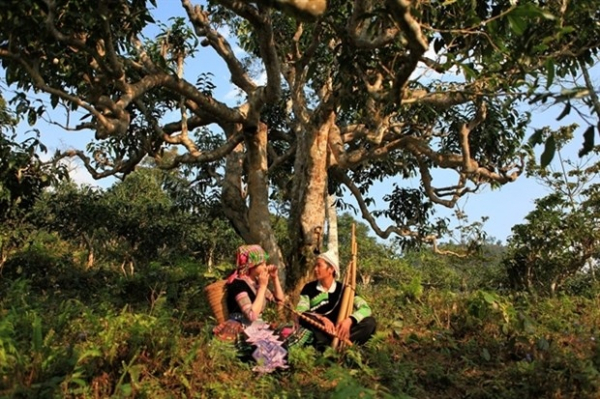 That remark was made by Le Viet Nga, Deputy Director General of the ministry's Domestic Market Department at the workshop "Market Development for Products Made by EM&MP" on September 20.
Nga said the Government had charged the ministry with two tasks that were aimed at bringing EM&MP-made products to big cities and urban areas.

The first involves upgrading their marketplaces to facilitate commercial flows back and forth, and the second centres around the formation of a team that helps boost sales once the products enter the markets.

"Many trade points have also been established, where EM&MP can purchase their essentials and sell their products to big cities," said Nga.

The deputy director also underlined education and communication, which would keep EM&MP aware of the role that brand-building and origin-tracing play in their commercial performance.

Nguyen Trong Nghia, Deputy Director of Lang Son province's Department of Industry and Trade, said Lang Son is home to around 19 popular agricultural products, such as custard apples and star anises.

He said the province had made great efforts to promote the products domestically and abroad. For instance, Lang Son cooperated with Pingxiang City in organising the Annual Vietnam-China International Trade Fair, in which the products gained favour with Chinese customers.

"The province will press ahead with its trade promotion activities to expand the commercial footprint of EM&MP-made products," said Nghia.  

Dao Duc Hieu, Director of the Suoi Giang Ecotourism Cooperative, said although the mountainous commune of Suoi Giang had made a name for itself as a cradle of "ancient tree" tea, many local EM&MP were still living below the bread line.

He said his cooperative had aimed to lift them out of poverty by building a brand name for locally-made tea and making it commercial. His project had got off the ground over the past years.

"Our tea has won the status of 4-star OCOP and is on the way to getting five stars," said Hieu.

He also said the tea had been granted EU Organic EU certificates, which had become its commercial passport to over 26 countries. He called for a national strategy to change the tea industry so that "consumers in the world would rush to Vietnam for tea".