Female doctor honored as woman of the year
17:33 16/10/2021
The Vietnam Women's Union held a ceremony on October 15 to celebrate the 91st founding day and the Vietnamese Women's Day (October 20). Assoc. Prof. Dr. Pham Thi Ngoc Thao, Vice Director of Cho Ray Hospital was honored as a winner of 2021 Vietnam Women's Awards.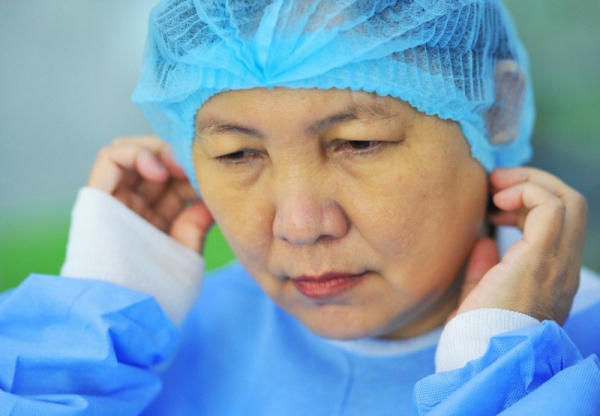 Assoc. Prof. Dr. Pham Thi Ngoc Thao has made great contributions to the COVID-19 prevention and control as a member of the professional consultation group for the treatment of severe COVID-19 patients of the Center for Online Consultations for severe COVID-19 cases nationwide.
She who is considered a pioneer in cardiopulmonary resuscitation, has conducted numerous research projects on this field. The doctor is called "chi Hai" (the eldest sister) or "chief of resuscitation sector" by her colleagues.
In particular, the topic "Application of extracorporeal membrane oxygenation (ECMO) in the treatment of acute respiratory distress syndrome (ARDS) and acute myocarditis" conducted by Dr. Thao has helped save lives in Vietnam.
As one of the first doctors studying ECMO techniques at Regensburg University Hospital, Germany, Thao returned to Vietnam 10 years ago and joined the Emergency Ward of Cho Ray Hospital. Since then, she has applied the new technology to the specialized field.
The ECMO technique has saved lives of many serious patients.
Additionally, Dr. Pham Thi Ngoc Thao also participated in many other research projects related to trauma emergency, organ transplant resuscitation, sepsis...