HCM City residents asked to stay vigilant as firms restore operations
22:04 05/10/2021
Residents in Ho Chi Minh City are advised to stay vigilant in pandemic prevention and control when enterprises and business and production facilities began resuming operations from October 1 after a long suspension due to COVID-19.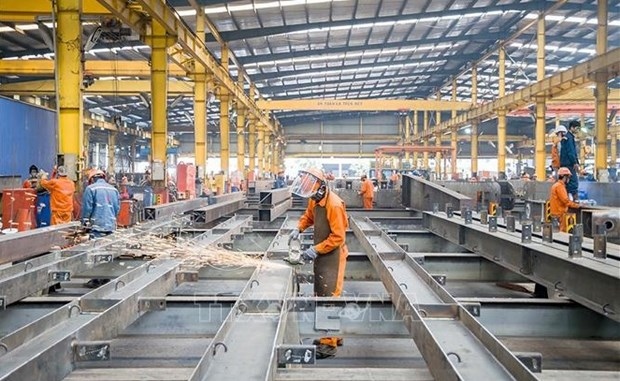 Speaking at a press briefing on October 4, deputy head of the city's Steering Committee for COVID-19 Prevention and Control Pham Duc Hai, noted that after three days implementing the city's Directive 18, as many as 5,279 businesses had registered to operate again, and many others are preparing personnel and machinery to soon restore operations.

In export processing and industrial zones, many enterprises have gradually changed from "3 on-site" or "one route - two destinations" production models to normal production. Currently, the total number of employees working in export processing and industrial zones is about 135,000, equivalent to 46 percent of that of before the social distancing period (288,000 employees).
According to Hai, although production and business activities are gradually restored, pandemic control and prevention is still the city's top priority. Production and business activities that are allowed to operate must ensure to meet pandemic prevention and control regulations. 

Therefore, each citizen must increase vigilance, and proactively take care of themselves and their family's health, he added.

As of the end of October 4, the city was treating 27,060 COVID-19 patients, including 2,610 children aged under 16.