Int'l Red Cross to hold 11th Asia-Pacific Regional Conference in Hanoi
Thứ Hai, 30/10/2023, 15:46
The Vietnam Red Cross Society (VRC) will host the 11th Asia-Pacific Regional Conference of the International Federation of Red Cross and Red Crescent Societies (IFRC) in Hanoi from November 20-23.
This is the second time the VRC has hosted the quadrennial event, said Nguyen Duc Khai, Chief of the Office of the VRC Central Committee, adding it takes place in the context of Vietnam's advanced position and emerging humanitarian issues, especially those regarding climate change, natural disasters and diseases.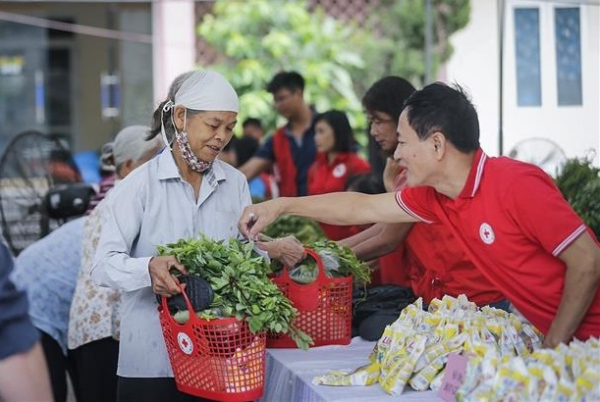 Themed "Becoming disaster ready in Asia Pacific", the conference will offer an opportunity to promote the land and people of Vietnam, and enhance development cooperation between the VRC and international partners and organisations and businesses in the country.
It will contribute to affirming the commitments by the Vietnamese government, as well as the responsibility for action of red cross and red crescent societies in the region in climate change and catastrophe response, Khai noted.

Within the framework of the conference, about 400 domestic and foreign delegates are scheduled to participate in a forum on young leaders' innovation in coping with catastrophes, along with other sidelines activities.

Khai said preparations for the conference are underway as scheduled, with 30 volunteers expected to join the event.