Positive changes seen in lives of Khmer people in Soc Trang
Thứ Sáu, 15/09/2023, 20:45
Soc Trang is home to the largest population of the Khmer people in Vietnam, with 362,029 people, accounting for 30.18% of the province's population.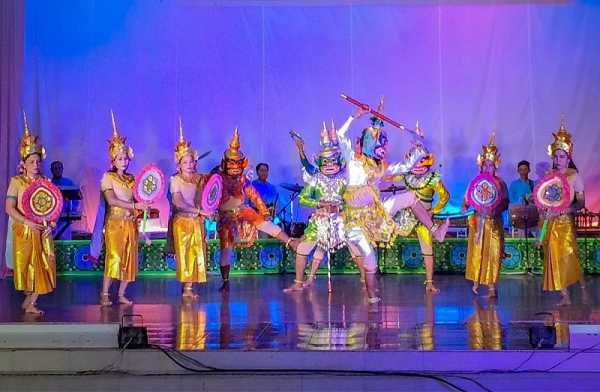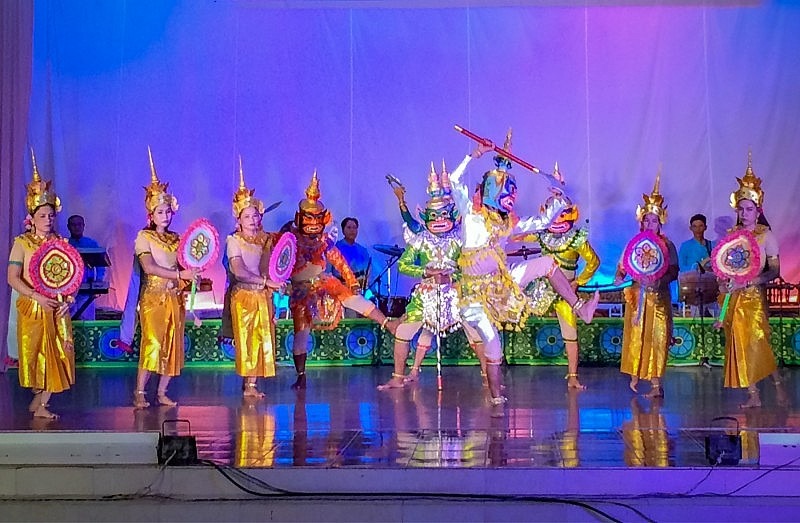 The Party and State have created favorable conditions for the Khmer people in Soc Trang in the past time to reduce poverty and gradually improve the quality of life.
Danh Pho La, a Khmer man, is among the typical examples of successfully escaping poverty thanks to and the State's support policies. Danh Pho La and his family reside in Ward 5, Soc Trang City, where nearly 90% of the population is the Khmer. Danh Pho La owns a cow farm with high economic efficiency, earning about 500 million VND per year.
Danh Pho La said his family was very poor in the past. He and his wife only worked as hired laborers and farmers, so their income was unstable. Thanks to the encouragement and guidelines given by the authorities, he decided to invest in livestock farming.
Many Khmer people in Soc Trang have successfully escaped poverty thanks to their hard work, agility in doing business, and good use of science and technology in production.
64-years-old Lam Se, a resident in Soc Trang City, has been called "rice billionaire". His earnings, which come from farming, rice and straw harvesting services, reach 1 billion VND/year. He bought his first straw collecting machine in Soc Trang worth 300 million VND, thanks to the Government's Decree 68 which provides interest-free loans. He bought more machines and by 2022, his family had 6 machines worth nearly 2 billion VND and 4 straw warehouses with a total area of over 2,000 square meters. He also creates jobs and stable incomes for other locals.
Ly Rdha, Head of the Ethnic Affairs Committee of Soc Trang province, said various households in the province have effectively taken advantage of preferential policies to make money legally, and when they have money, they contribute more to the local movement of poverty reduction, building new rural areas. Education and healthcare services have also been improved in the province.
Reports of the People's Committee of Soc Trang province showed that the rates of poor and near-poor households were both cut down. Particularly, over 7,200 poor households successfully escaped from poverty in 2022.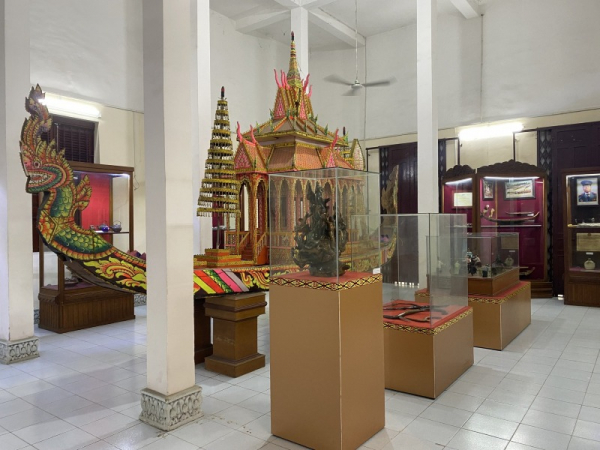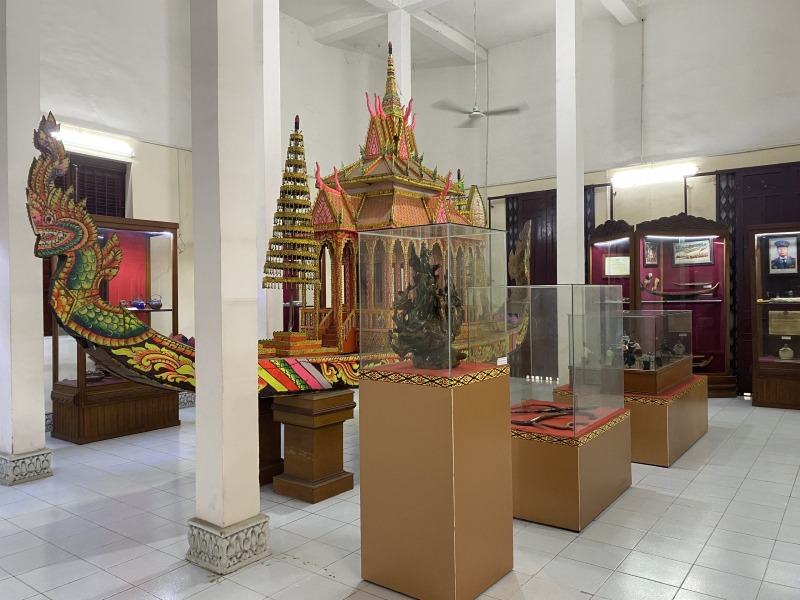 The rate of the poor households but still having safe and stable residences reached 90.67% of the plan set by the province; 90.66% of the poor and near-poor households have access to hygienic water sources; 91.39% of them is connected to the Internet. To date, the entire Soc Trang province has 64/80 communes meeting new rural  standards, of which 16 communes meet advanced new rural standards. Three districts and equivalents met the standards and completed the task of building the new rural area model.
Vice Director of the Soc Trang Provincial Department of Culture, Sports and Tourism Son Thanh Liem affirmed that in addition to economic development, leaders of the province always pay attention to preserving and promoting the traditional occupations of the Khmer people.
The cultural and spiritual life of the Khmer people is deeply reflected in the Khmer's plentiful art and culture, such as , Yike singing and Robam performing which has been recognized asa national intangible cultural heritage, a type of folk performing arts.
Notably, Khmer craft villages, with their unique features, are also favorite attractions of many domestic and foreign tourists.
Nguyen Van My, Vice Chairman of the People's Committee of Chau Thanh district, said the craft of weaving is one of the perennial professions that creates traditional products, used not only in daily activities but also for  decoration. The products serve the needs of people who enjoy the nature and the countryside.
Meanwhile, glass painting is a popular form of folk art among Southern people. This type of craft developed in various localities such as Lai Thieu (Binh Duong province), Cho Lon (Ho Chi Minh City), and Cho Moi (An Giang province) featuring the Chinese style while the glass painting in Soc Trang holds cultural identity of the Khmer people.
Trieu Thi Vui in Phuoc Thuan hamlet, Phu Tan commune, Chau Thanh district, Soc Trang province - a famous artist for grass painting, said that this traditional profession appeared about half a century ago, and that the paintings are imbued with the artistic culture of the Khmer people.