Prisoners in Dak Nong get COVID-19 vaccine
Thứ Năm 02/12/2021 23:36
The police of Dak Mil and Dak Song districts, Dak Nong province, coordinated with the local health agencies to inject COVID vaccine to inmates at detention houses of the district police stations' on December 1.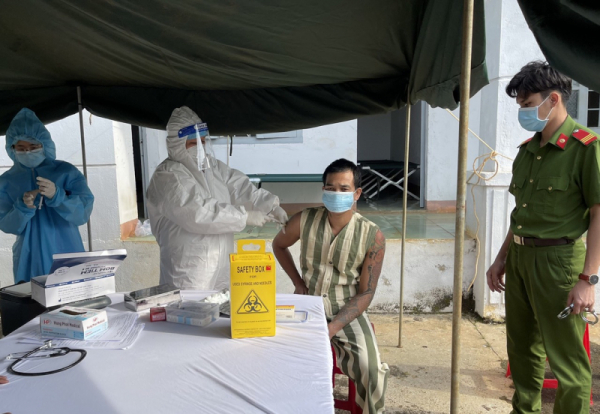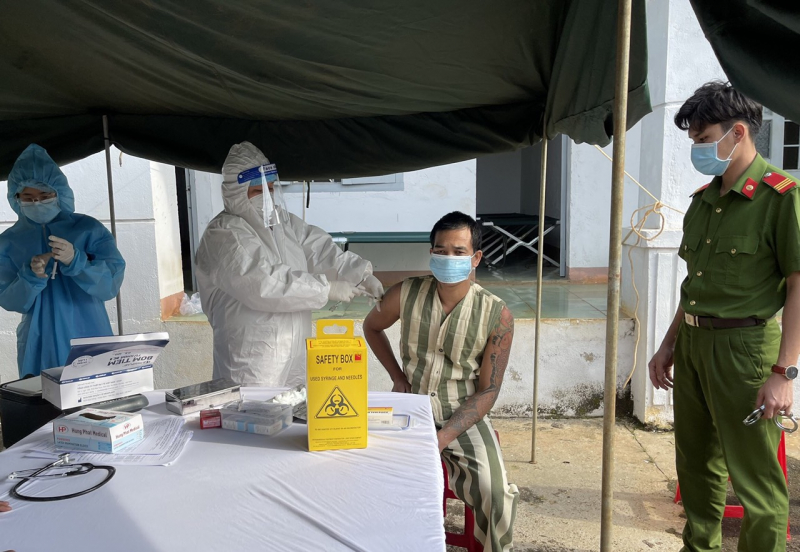 Before being vaccinated, inmates went through standard medical procedures, including making medical declarations, measuring body temperature and blood pressure and reporting on their allergies. They were also monitored after receiving their shots.
Thanks to the well-organized plan and thorough preparation, the vaccination for prisoners took place safely, while security and order as well as anti-COVID regulations were ensured.