Special summer courses held for Khmer children in Soc Trang
Chủ Nhật, 11/06/2023, 19:40
PSNews - As summer comes in Soc Trang, where a large majority of the Khmer people live, Khmer language courses are opened for children of the Khmer ethnic minority. For a long time, pagodas in Soc Trang have been considered "cradles" of Khmer culture and language as the monks have held Khmer language courses for local children.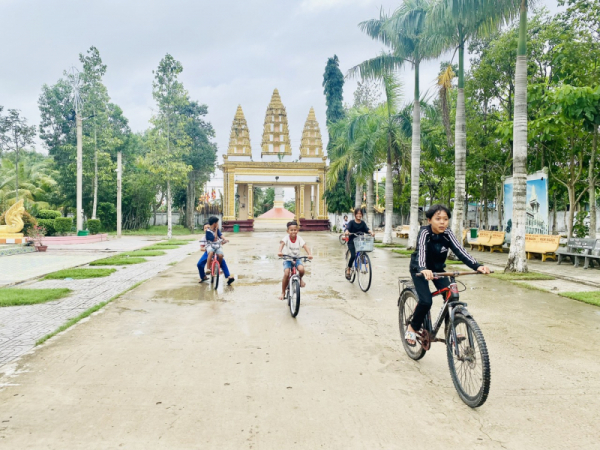 During a field trip to the province in early June, we had a chance to visit Sereytamon pagoda in Tran De district, where Khmer language courses are conducted by its monks during the summer vacation.
Venerable Master Tran Van Tha, Deputy Head of the Executive Committee of the Vietnam Buddhist Sangha in Soc Trang province and the Abbot of Sereytamon pagoda, said: "The authorities in Soc Trang always create favourable conditions for religious sects in the region to conduct Khmer language courses, contributing to preserving and promoting Khmer traditional cultural identity.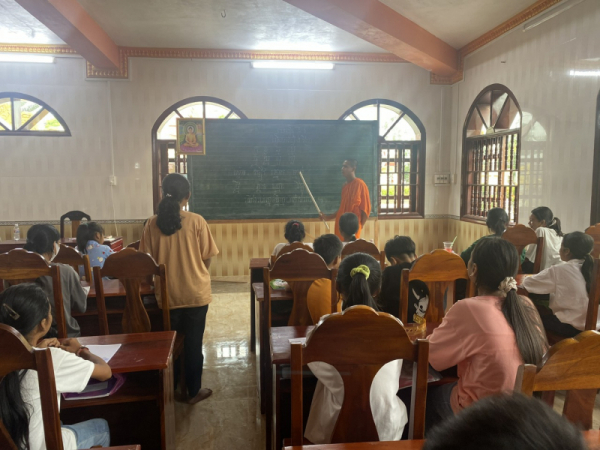 Regarding the preservation and development of Khmer language, the local authorities support local pagodas with expenses and  mobilize local people to send their children to Khmer language summer courses, according to Venerable Master Tran Van Tha, adding that monks also teach children about Khmer culture, social conduct, gratitude to their parents and Buddhist teachings.
Ly Manh Han, a 13 year-old-boy, shared, "I go to Khmer language class every afternoon by bike. I love studying Khmer language here because the monks also teach me about Khmer culture and I have new friends".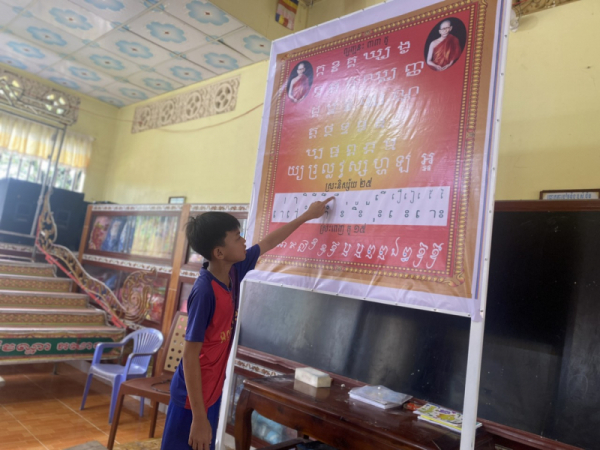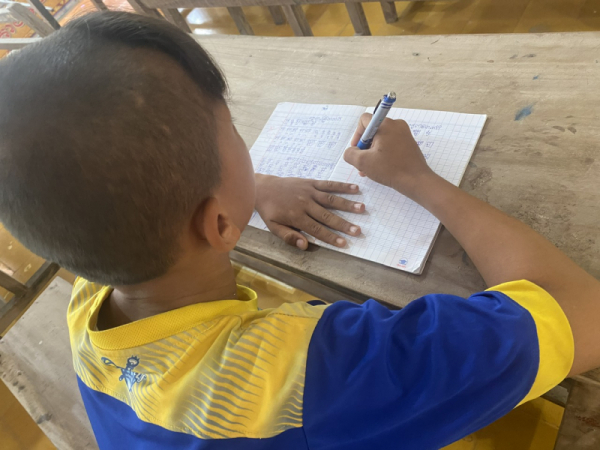 Saying good bye to monks at Sereytamon pagoda, we went to a pagoda called Preychop, which has been teaching Khmer language for children for a long time. Thach Thanh Sang, a 12-year-old-boy told us, "I often go to this pagoda to study Khmer languege in summer. So do my three sisters. We can learn a lot of things here".
Deputy Director of the Soc Trang Provincial Department of Culture, Sports and Tourism Son Thanh Liem stated that Soc Trang's authorities pay special attention to preserving and developing Khmer culture including Khmer language. Khmer language courses in Soc Trang are supported by both local parents and students. In recent years, not only Khmer children but also Kinh and Hoa ethnic children have registered for Khmer courses.
Soc Trang province has 362,029 Khmer ethnic people, accounting for 30.18% of the province's population of 1.2 million. There are 92 Khmer pagodas in Soc Trang currently. And local pagodas' organization of Khmer language classes for local children makes a great contribution to preserving the script of Khmer language while helping children enrich their knowledge of Khmer culture.