Storm Noru sets course for central Vietnam
Chủ Nhật, 25/09/2022, 22:33
Storm Noru, on its way to hit the Philippines, is expected to enter the East Sea in the early hours of Monday before heading towards the central region.
As of Sunday morning, the storm lay centered around 300 kilometers to the east of Luzon Island in the Philippines with sustained winds of 183 kilometers per hour, according to the National Center for Hydro-Meteorological Forecasting.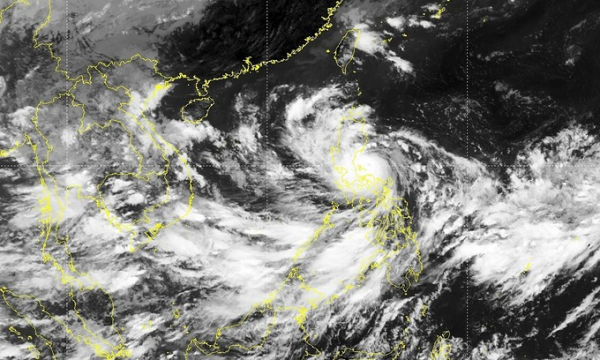 In the next 24 hours, it would move west-northwest at speeds of 20-25 kph. By 7 a.m. Monday, its wind speed would reduce to 134-149 kph and the storm would be around 800 km east of Vietnam's Hoang Sa (Paracel) archipelago.
On Tuesday morning, the center of the storm would be about 190 km east of the archipelago with wind speed of 149 kph as it continues to move at 25-30 kph.
On Wednesday morning, the storm's eye would be over the mainland of central localities Thua Thien Hue, Da Nang, Quang Nam and Quang Ngai, home to popular beaches and tourist towns Hue and Hoi An.
As it makes landfall in the central region, the storm's wind speed is forecast at a very strong 140 kph. After it continues moving 70-80 km into the mainland, its wind speed would reduce to 88 kph.
The Japan Meteorological Station forecasts Storm Noru will reach its maximum wind speed of 138 kph when it hits Luzon Island and when near the mainland in Vietnam's central provinces, its wind speed would increase to 144 kph.
The Hong Kong weather forecasting agency has also charted same direction and intensity.
Noru would be the fourth storm to enter the East Sea, known as South China Sea internationally, this year and is likely to be the strongest so far.
Weather experts predict that after Noru, 3-5 storms will hit the East Sea, of which one to two will directly affect Vietnam.