Tet comes early for the H'Mong people in Son La
Thứ Năm, 26/01/2023, 07:16
PSNews - A new spring has arrived in the moutanous province of Son La. It is a spring of happiness and prosperity for the local ethnic minorities, including the H'Mong ehtnic group. 
Son La Province is located in the Northwest of Vietnam with a natural area of over 14,000 square meters. It shares 274km of border with two provinces of Houaphanh and Luang Prabang of Lao.
Son La province is a special land of not only majestic mountains but also distinct cultural values representing for the typical culture of ethnic minority groups in the Northwest Vietnam. It is home of 12 ethnic groups involving Thai, Kinh, H'mong, Muong, Dao, Kho Mu, Xinh Mun, Khang, La Ha, Lao, Tay, and Hoa.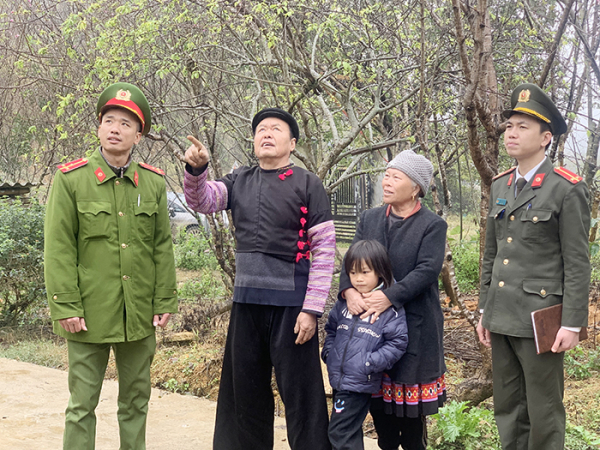 The H'Mong ethnic group in Son La live in mountainous communes of 12 districts and cities, accounting for more than 15% of the population in the province. This is an ethnic group with many unique customs, practices and cultural values, which are being handed down and popularized in daily life.
Bac Yen District was once seen as a complicated area of drug-related activities in Son La Province, and it is also home of some H'Mong people.
Over the past years, due to negative impacts of increased drug crimes, in the world and region, especially in the "Golden Triangle" area, the situation of drug crimes in the Vietnam-Laos border, particularly drug trafficking across the border section of Houaphanh (Laos) and Son La (Vietnam), has become more complicated.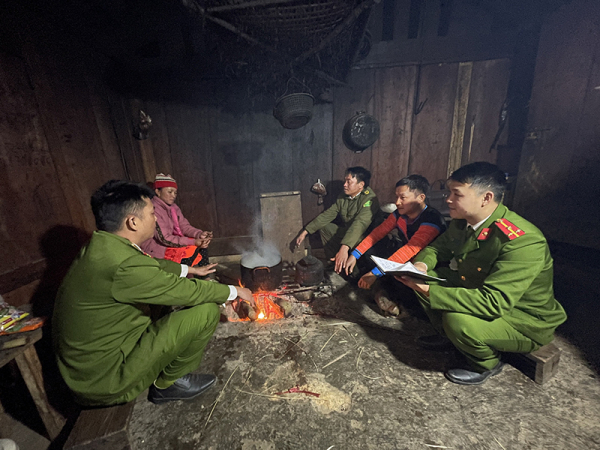 According to Senior Colonel Vi Quyen Chu, Deputy Director of the Son La Provincial Police Department, under the directions of the Central Party Committee of Public Security, Ministry of Public Security and Son La Provincial authorities, the Son La provincial police force deployed synchronously measures to firmly grasp the security situation from the grassroots level.
The unit actively advised provincial leaders to implement effectively a plan to make positive changes in localities with complex security and order situations while boosting the movement "All people protecting national security" in locality, along with other movements such ass "5 yes 5 no", "porverty alleviation".
Especially, the local police forces also strengthened the ties with local ethnic minority communities, and collaborate with the local people to ensure social security and order and build a better life for each family and each village, while promoting the role of reputable individuals from ethnic minorities.
As a result, in recent years, Bac Yen District in Son La Province has well implemented the guidelines and policies of the Party and State on socio-economic development for the H'Mong ethnic group. Thereby, the situation of political security, social order and safety in the district is maintained.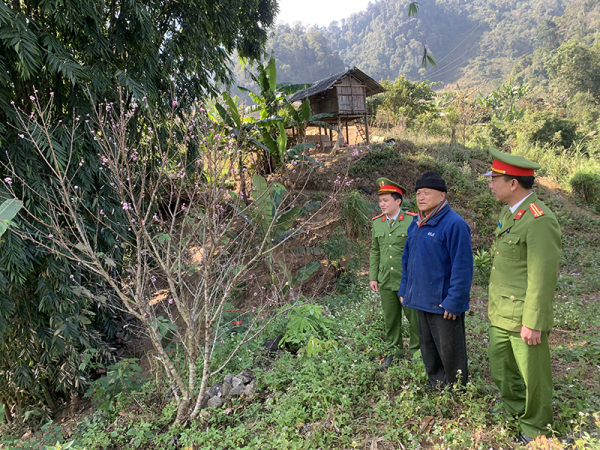 Mr. Mua A Sang, Chairman of the People's Committee of Ta Xua commune, Bac Yen district, happily said: "Since 2016, thanked to the support from the State fund and the National Target Program on Sustainable Poverty Reduction along with other investments, the H'Mong people in Ta Xua commune has been stable their life and actively contributed to the local development. They have transformed land for low-yield short-term food crops into one for tea cultivation".
The commune currently has nearly 200 hectares of Shan Tuyet tea with 1,650 ancient tea trees are being harvested. The trees are mainly located in Ban Be, Ta Xua and Chung Chinh villages, with an output of fresh bud tea of nearly 1,000 tons/year.
Many ethnic minority households have learned to use technology for production, do intensive farming, and restructure crops toward commodity production to rise out of poverty. The number of poor households has dropped each year. Much investment has been made in infrastructure, significantly changing the outlook for rural areas. Local education, training, and health care continue to improve.
"Thanks to Party guidelines and State policies, people's lives have significantly improved. Many households can now buy household utensils", Mr. Sang said.