Traffic accidents kill 38 during three-day New Year holiday
Thứ Hai, 03/01/2022, 20:53
Sixty four traffic accidents took place nationwide during the three-day solar New Year holiday (January 1-3), causing 38 deaths, according to the Ministry of Public Security's Traffic Police Department.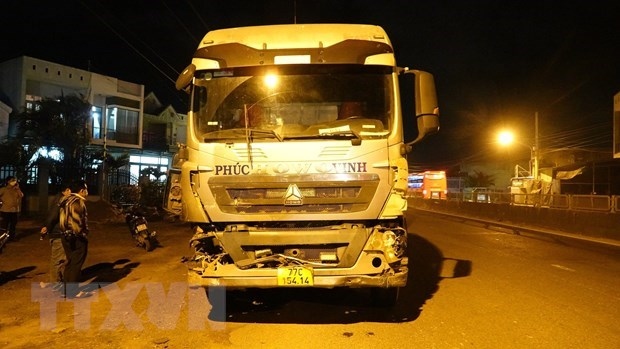 Of the total,  63 accidents happened on the country's roads, claiming 37 lives and injuring 35 others, down three cases and two deaths compared to the same period last year.
Meanwhile, one person died in one railway accident.
During the three-day holiday, traffic police officers across the country handled a total of 19,285 traffic law violations and gave fines worth VND22.65 billion (US$991,000).